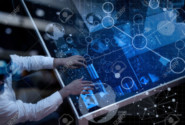 can we live without te...
nowadays there are people whom you see on facebook and say that "I cant live without my phone even for an hour" the question here is can humans in this new generation live without any technology?
no answer is wrong so your free to say anything on your mind. Thanks alot guys.
Weeks without Internet
Author
Posts

The month of August has been a really bad month for me in the technology department. I am constantly online from the time I wake up until the time I fall asleep so it is very rare that I am not online for whatever reason. Well, this month has been really mean to me.

Well, this month has been really mean to me. I live on a street where big rig trucks (18 wheeler) drive past my house due to the main road being in some type of repair. The wires that service my internet/cable/home phone stretch from the house across the street to a pole. These trucks are sometimes in excess of 10+ feet. You would think they wouldn't be able to touch the wires. Three times this month my wires have been snapped in two by these overgrown trucks that love to speed up and down my street. I was without the internet for over a week the second time and thought I was going to die from boredom. The other two times my service providers were quick to send out technicians to fix the problem. This last time (which was today August 24) the technician decided to run the wire a different way. I am keeping my fingers crossed and hoping I don't have any more problems.

I simply can not live without my internet.

@EvilElf  If I am not mistaken I read your reason of the non access of internet on another site but you also stated that now the problem is solved after the internet company has taken care of your problem after a long time and repeated complaints.
Viewing 2 posts - 1 through 2 (of 2 total)
You must be logged in to reply to this topic.