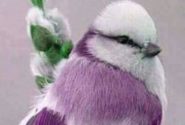 What was your business plan /dream in the past?
Author
Posts

All of us may agree  that one can only become rich if having a business. It is also agreeable on the part of others that being an employee only would rely day to day living from the salary received every quicena or 15/ 30 pay day. Like me, I finished two masters and one doctorate, but these do not make me rich, but make me truly human and having a source for a better living.

We sometimes feel contented on the routinary works which we sometimes believe insanity for we do the same works in the entire duration of our work before reaching the retirement age.Right? hehehe.Our salary big or small could still fit to our daily needs together with our beloved family.

But human as I am, I really long to become rich hehehe, that is why 7 years ago, I planned to venture into a business by having a LOTTO franchise. I have done my best to comply the requirements just to have my dream come true, but no matter how, I was not granted to have a Lotto franchise, the only reason at that time was, the office in our city was transferred in Cebu city, and the show money must reach P1 million ( $29,000 ) which I do not have. My money that time was only half million ( $ 14,500 ) .

That plan may never come true. What about you?
Viewing 1 post (of 1 total)
You must be logged in to reply to this topic.