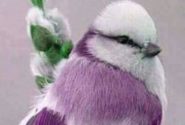 On Public Relations: The Importance of Corporate Personality
Author
Posts

Twenty years ago, a noted advertising business man and a success said: "No major industry has the moral right to allow itself to be unexplained, misunderstood or publicly distrusted, for by its unpopularity it poisons the pond in which we all must fish."

I think, any business sound policies and practices, which extend all the way down from the directors' board room to the shipping department, public and corporate attitude defines their utmost care, for the company's goal to deliver quality services, goods and products. At the same time, generate economy to benefit the corporation and industry.

Of course, the money coming in to the industry generates more jobs, employees' loyalties and respect, and happy trusting customers.
Viewing 1 post (of 1 total)
You must be logged in to reply to this topic.