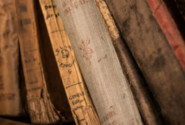 Why I love Robert Green's 48 Laws of Power
Author
Posts

The first time I heard the audio book version of this piece of art, I thought, wow!! It is unlike any inspirational books I've heard or read before. It is simply a must read – then I got so fond of it, I read every time. I read more than I read any of my favorite books.

It is a well written piece which gives you an idea on how to be better than others without them knowing it. It's coniving, manipulative and intriguing. It tells of different stories about the greatest people in history – their failures and triumphs and what one can gain from it.. I especially love the audio book becuase of the creepy, almost devilish voice of the reader which adds menace to an already menacing book.
Viewing 1 post (of 1 total)
You must be logged in to reply to this topic.