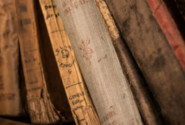 The Classics
Author
Posts

@ruby3881   I didn't have a collection of Nancy Drew books but my elementary school had them all and I would check them out all the time. Funny thing that we were talking about the children's classics and I was at a thrift store today since they were 50% off everything and guess what I found?  Lol I actually found one of them there. It was the Great Illustrated Classics Treasure Island. I hope my son likes it. I thought it was bizarre that we were just talking about them and there it was.

@morgoodie Score! I hope he likes the story!

I started collecting the Nancy Drew books after I had read my way through the ones the school and public libraries had. When my youngest wanted to read them, we discovered the public library here has dozens of them. She never really got into them, though.
You must be logged in to reply to this topic.