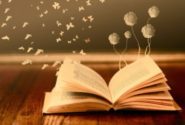 Your next book for reading?
Author
Posts

Perhaps you are reading a book right now. Or may be not.

What is the next book – fiction or Non-Fiction that you plan to read next?

I am almost on the verge of completing "Sigma Protocol " . My next one could be some lighter read – may be a P.G.Wodehouse book, but it could be work by some other author too.
Viewing 1 post (of 1 total)
You must be logged in to reply to this topic.