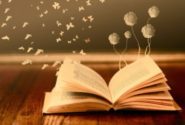 Love Discussions About books: Invite your friends
Author
Posts

Hello There,

This is a new group and to make this group interesting please invite your friends so that this can be an active and interesting group.

Also remember to post reviews about the book you last read. Not necessarily you have to post big one, you can write 4/5 sentences to express your feelings about the books.

Hello everyone,

I recommend the book "The Little Prince" by Antoine de Saint-Exupery. You will simply love the story and the moral lessons behind the story.  Thank you.

Thank you @arnoldcruz for your recommendation. I will surely read this book if I get time. By the way, there is a movie in the same name, is that adaptation of the same book?

Well I can talk about a lot of books, but will restrict to a few only:

1)The current one I am reading is "The Sigma protocol" by Robert Ludlum- it is a mystery thriller involving spies and some cunning international Business syndicates who can go to any extent to protect a secret, which if revealed can cause upheavel in many countries.

2)Naked Face- I read this in early last year. Written by Sidney Sheldon, it has a lasting imprint of his gripping writing, with sudden twists, and excitement of what will happen next. Its a story about a psychoanalyst doctor whose life is trapped in a web of murders and a mysterious murderer, who could perhaps be one of the psycho persons he treated?
A must read as per me.

3)The Eleventh Commandment(Thou shalt not be caught)- One of the best by Jeffrey Archer- a spy thriller which leaves one coming back to the book for more.

Peeush, thank you very much for your recommendations. It seems you like thrillers. All the tree books you have recommended are in that category.

I think you will like Dan Brown books as well. If you have not read yet then you can read Angels and Demons, The Vinchi Code, Inferno and all.

Yes, I understand that it's an adaptation of the same book. But you know, there's no substitute for reading the book itself instead of watching a movie adaptation of the same book. The exprience in the actual reading of the book is quite different.

I hope that you find yourself the time to read "The Little Prince", its not a long book. You could finish reading it in one sitting.

Hi Peeush,

I read the book "The Sigma Protocol" by Robert Ludlum. It's a good read. How I wish that Robert Ludlum is still alive. He could have write more interesting books on espionage and other international thrillers. His demise is really a great lost to the whole writing world. I am a fanatic Robert Ludlum reader.

I remember saving my money just to buy his books (paper back edition) and I still have these book collection after all these years.

The first Robert Ludlum's book that I ever read was the "The Aquitane Progression". I was impressed by it and my imagination was captivated by the way Robert Ludlum write or shall we say his style of writing, and the many twist and turn of where the plot of the stories goes. It really held me in suspended animation, in a manner of speaking, until you reach the last page of the book and  the conclusion of the stories. Robert Ludlum's books are always a page-turner. From thereon, I started to read all his previous books one by one and became a Robert Ludlum's convert.

I almost read all of his previous books. In fact I read all of the following books of Ludlum and I'll recommend to you to likewise read and enjoy them your self:

Yes Arnold, books are far better than the movie adaptation. Like I recently watched Inferno which I read long back. This is the worst adaptation of the Dan Brown series. I will definitely manage time to read  "The Little Prince" once I finish the books I am reading now.

What's the book you are reading now? Thanks.

I love reading books.last book I have read is Zahir written by Paulo Coelho. I like this writer's work but i did not liked Zahir very much .What i feel is writers,diractors ,actors etc try to recreat their previous hit magic again and again. In order to do that they actually loose the originality.

Arnold, I am currently reading a Auto-Biography of a Bengali writer Sunil Ganguli. The name of the book is "Ardhek Jeebon" means Half Life. The time frame starts from 1930's. We got or independence in 1947. So that time period has been well described in this book. How they started literary movement post independence, how the partition effected us etc are vividly described. I like serious books with authentic sources.

I mainly read Bengali books or translations. The last English book I read was "Surely you are joking Mr Feynman".

Manju, this is very true. I feel the same for some other authors or film directors who tried to recreate their hit magic. Maximum time they fail while trying to recreate the previous magic. Don't understand why they try to do so!

@arnoldcruz
"I remember saving my money just to buy his books (paper back edition)……….."
You are such an ardent fan of Robert Ludlum. Great to know this! I was not aware he is no longer alive.
He is great in conceptualization, scene enactment and adding sudden twists and turns. At times, I have fallen almost asleep but read pages upon pages of his work.
I will check his other works too this year and in coming years.

Yes @ichchhemrityu
I would have talked about a lot more books but limited to some recent and one older one.
Yes, I have read Dan Brown works too.
First one was "Da Vinci Code" which I read in 2005. Dan Brown too is a good story-teller, but his works tend to be a bit longer and a bit boring in some places.
In fact, my parents tried to read this novel, but they did not like it as it was a little complex for them(though my father liked reading "The Sky is falling by Sidney Sheldon").
Then, I read "The Lost Symbol" in 2009-10.
It is also a gripping work, but in end 30-40 pages, it looked like a long and boring monologue.
It is however a little complex for those who are not high on patience but still worth reading.

The last of Dan Brown that I read was "Digital Fortress" – this is more of a movie oriented, fast paced thriller but has some good chase sequences and shocking revealations in between.

@ichchhemrityu
I also have read "Surely you are joking Mr Feynman" way back in 1995, the year I moved to college from school.
I too have read some serious and non-fiction books, but I have more of a liking for fiction and thrillers.
By the way I am also involved in writing a story series on LB.
You must be logged in to reply to this topic.