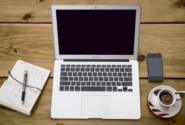 Writing and Blogging Goals ~ Facebook Groups
Author
Posts

In one of my posts outlining my goals for October 2016 and beyond, mention was made of the Writers' Accountability Group on Facebook, which is moderated by Kyla, an LB member.

As we still can not "edit" our published blog posts, I am sharing this CLARIFICATION in this forum (and also posted a comment at my blog post).

~ Oct 10, 2016 ~ The Group Admin has been occupied with health problems and family matters. New members are not being accepted. That does not mean they won't accepted in the future. It does not hurt to ask to join, so when the doors open again, your name will be on the list.

Are you active in other Facebook groups that help your blogging goals?

From what I saw on another site it said she was without internet for some time. It didn't mention anything about health or family issues.

She made contact with some of us a couple of days ago via Facebook. Yeah. She's been having problems.

I just post my TinyCent Blogs on face book that appears on my wall. Those who want to, can view them. I have not asked anyone in particular or do I have any groups,

Kyla's absence is indeed sad. BloBourne must be in doldrums because of her absence. But I just read something on ForumCoin about the owner posted something abut returning blogs that need editing or even deleting them even though they were published earlier.
Viewing 5 posts - 1 through 5 (of 5 total)
You must be logged in to reply to this topic.