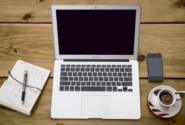 Take your passion in 7 ways and make money off it the right way, by blogging
Author
Posts

There are seven ways to take  your passion and make money off it the right way, by blogging about it, There are times that we like to blog something we believe can make us happy. When we see the result , the blog itself, as if we fly in heaven hehehehe. These are the following ways:


1   1.    Find your market

2. Use social media to reach out

3. Create a giveaway to build your email list 

4. Set up your blog in this site or to other sites you are in


5. Be sure to blog daily

6. Use video for direct impact

7. Ask your audience to buy your blog


Do you find these steps good for you? if found good for your business, so go, go go for it.

I tried posting one post from here and even from the other site at Facebook , but my friends just viewed it and no one even liked it. Well, maybe they don't know how to write articles or maybe they have lots of money that they don't want any extra. lol

What do you mean by create a giveaway to build your email list, my dear ?

And how do we let our audience buy our blog?

@Dina, All yo have to do is create first for own web site that requires you to pay annually or monthly.It is up to your decision the manner of payment.After that, invite people to visit you site. Number 4 means you need to have your separate listing of all the email addresses of your friends because you should also invite them to visit your blog site,In Blojob each member has each own site.

You may refer this web creation to expert friends of technology, or through on line, but sometimes risky if scam, better from our friends,

@ celi, can we actually blog on.things that can make us happy? and if we do who will love reading it because it may be too personal? Also how do we earn doing this.? Will Google support it if we go to get adsense from them.

Hope am not boring you with too many questions.
Thanks for your response.

Email marketing don't really work here in Nigeria unless you have say about 1million people you can send to then you may have say 1,000 conversion rate.The hardly read their mails they are not conscious of mail rather social media.

Most times due to scams by frudulent people when they see your mail they ignore it so to me I think social media and video marketing is what will work and even with that you must be able to show proof and evidence before they may opt in to your offer as no one wants to risk again their hard earn money.

@EdidiongJoseph, I agree with you, many no longer trust an email sent to them because of some scams that scatter on earth this time. Even me, I always receive spam/ scam messages which I ignored and deleted. Their motive is so obvious, to scam the reader.

Social media site is very effective for those businesses pay the media site like Facebook. They cannot just sell on line or created website without payment. There might be some for free, but only for the goods that do not show any malicious intent.

My best freind married a rich American and the more she becomes rich after she manages an on line bossiness, buy and sell business. But sad, that richness of hers, changed her lifestyles and our friendship was ruined because of her wrong doings. She may not prosper in her business should she continue over pricing the products she is selling on line.
Viewing 6 posts - 1 through 6 (of 6 total)
You must be logged in to reply to this topic.