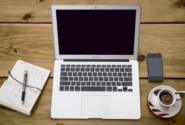 How do you make money blogging?
| | |
| --- | --- |
| Author | Posts |
| | @ nakitakona13 Well, if your blog is 6 months old and have enough content, then I don't think so you will get any problem regarding approval. Honestly saying I got approval from one writing site. I wrote few articles on that site and ask for approval directly form that site.( that site was having that option). And using that it was really easy to get approval. And I got it in just one time. Since then I am having my adsense account. I don't remember that site now, or may be that don't exist either. But you can find out such site if there is available any. |
| | @naruto100 I have adsense approved for hubpages but not for my own sites. Google changed its policies sometime back and now You can't use the adsense account approved for third party sites to your own sites. You have to submit your site again for approval. |
| | As for me, I hear a lot about blogging but didn't know how and what it looks like. I also heard it takes time to earn with blogging unless you have endurance. The first time I had an inkling of what earning from blogging looks like is when I came in contact with literacybase.com. Literacybase.com has made me know how blogging can help in earning some money. It has made me know the importance of writing. Blogging is all about writing online and making people read what you've written by sharing your stories. I think literacybase.com is the best platform that have increased blogging exercise. I can now write with my phone for the whole day nonstop. O really have heard people making it big with blogging and I have thought about how they made it big with something that pays slowly, I then realized within myself that making it big with blogging on any platform depends on your ability to endure with the low payment. When ever you are blogging, always have it on mind that drops of water can make an ocean. When you have this kind of notion, you will always be a well to do blogger and you will always smile to your bank. |
| | I am new to blogging and I created a fitness blog two months ago and I still can't earn a lot, couple of dollars.. some cents every day.. |
You must be logged in to reply to this topic.