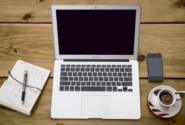 How do you make money blogging?
Author
Posts

Do you make money out of your blogs? I am not making any money out of blogging yet. However I earn through my site astrokrsna.com by selling astrology related services.

How do you make money blogging?

There are many ways to make money online…through advertising and some other ways…I don't know …may you like me to tell you some site that you can make money from

@shaloo walia, How nice if there are buyers of blogs according to discipline.

for my own blog at blogger dot com, I had made $32 from adsense for the whole 8 years!

For hubpages, I had been paid every 5 months with $50, which means around $100 in a year, had been there for 6 years.

They paid me because I earned through hubpages earning program not adsense

As for Blogjob, I had been paid a few times $100 for every 3 months.

LB, I had been paid 1, took me 1 month to reach there.

But the best was Bubblews, I had been paid $1000 there even though it did cheated me $400 !!

@peachpurple  just $32 in 8 years? That means you are not able to reach payout even once through adsense. No wonders writers flock to writing sites.

I am not approved for adsense yet but going by your experience, I don't regret it either. My experience with hubpages has been discouraging as well. I was paid by blogjob twice and I got paid at literacybase once.

And yes, I also had the best earnings with bubblews though I lost $600 worth of redemption amount when it stopped paying. But during its good days, I was earning $100-150 per month from the site.

Hi everyone , i'am a new member in this group , my experience with earning from bloging is very bad ! i tried with blogger and i create my own site but i can't get the approval from google adsense , in addition my problem there was with the low traffic i get around 20-25 vues for every thread i do , to earn money i need at least to reach the level of 300 vue per every thread 🙂

My blog site per se doesn't earn a penny for several years. I think for 4 years my blog site started a very meager money from a review, text ad, sponsored blog. I have applied several times for AdSense and I was accepted, but later my blog was suspended and the ads were pulled out due to click violation of the ads in my blog. I appealed to restore AdSense in my blog, but to no avail. Actually, it was an accident that I clicked the ads. AdSense is too strict as far as ads placement is concerned.

Making money blogging is exactly the way you are doing.

The days are gone when advertizing used to work.

You need genuine courses for affiliate marketing. Try trusted tutors like Wealthy Affiliate.

If you can afford them – enjoy. Else, the only legit way is: Selling your own products and services.

Tomorrow, I plan to write a post on that (not here but on a different website). It shall contain only trusted techniques. Will keep you updated.

I don't know why everyone runs behind Adsense madly?

Click here: http://www.adpushup.com/blog/high-paying-adsense-alternatives/

Unless Adsense loses its monopoly, probably their arrogance won't go. Still, if you think that you can make a living blogging, please note that it does not happen for the first 3 years.

@Thinker  Thanks for the link! I am using infolinks and adhitz on my sites. But I am planning to remove infolinks as it makes the site look so cluttered. I am focusing on selling horoscope and tarot reading services on my site and soon I will launch ecourses on tarot and numerology.

@swaliaI know some writers make a decent amount from affiliate sales for Amazon and similar sites, and many add their own designs from sites like Zazzle too. For an astrology blog, there are lots of good reference books that you could link to; there are also zodiac-themed accessories like throw pillows, posters, or coffee mugs. If you learn to structure a post properly around the links so it seems very subtle but you have a good number of links per post, you can earn.

As @thinker said, there are courses that teach affiliate marketing strategies. Apparently, Pajama Affiliates us a great series of courses and the prices are very reasonable. I joined their FB group, and find the community very warm and supportive. I haven't tried the courses yet, though.

Bubblew, was every blogger's glory time. Again.
Never will meet one more in the future, i guess.

What do you think?

I have my own blogs on WordPress and Blogger, but hardly making anything from them. I have made money from Wikinut, Blogjob, Bubblews in the past, and plan to use this site and another one.
I do try to get traffic on my own blogsites, but it is a very tough job.

@ Kyla Matton Osborne (Ruby3881) As of now, I am only offering horoscope reading and tarot reading services through my astrology website. I also include amazon links for astrology related products in my blog posts there.  I have been contemplating offering tarot and numerology e-courses through the site but it's still an idea which I have yet to work upon.

Bubblews was the talk of the town back in 2012/13 and some part of 14, but its business model and lack of transparency did it in.

@ Ceci Chow  Bubblews was definitely good till it was paying. I have never been able to earn the same amount online again.
You must be logged in to reply to this topic.