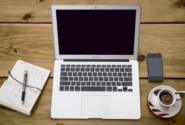 Do you find virtual friends better than real friends?
Author
Posts

I had been a blogger and a writer for the past 6 years of my life.

After since my son was born, I had resigned from my full-time job and decided to be a full-time homemaker.

I had lost in touch with my real friends and ended up having more virtual friends online.

Although I have not interact with them face to face on "life chats" for example skype or live messenger, I feel that virtual friends are very helpful when I needed help.

Numerous times, I had problems with logging in, redemption, writing, posts problem, I found answers from the help of my virtual friends who are there when I am desperate.

Real friends are not here with me, when I needed them.

To say a friend in need is a friend indeed, I would like to change "friend " into "virtual friend".

What is your opinion?

@ peachpurple I am also one of those who have more virtual friends than real friends. Many of my virtual friends are connected to me through facebook and I am also in touch with a few over the phone. In fact, I met a girl on orkut almost 9-10 years back and from orkut to facebook to gtalk to yahoo messenger to BBM to whatsapp and facebook, we have been in touch through various mediums all these years. I met her once when she came to my city a few years back,

http://literacybase.com/members/swalia/

oh lucky you!

at least you had met your virtual friend in real life

I have not met anyone yet because you are unable to know who is a real friend or just a plain scammer or trickster.

Some people are cheated online due to money matters.

Anyway, I rather to know each other online and don't meet at all.

Nice peach, me I have so many friends I can rely for help. I also have many virtual friends ready to help me.Just like the case of our friend here, Grecy, she has many virtual friends who helped her in her liver sickness.I hope she is no longer required for a surgery.

I have a friend who calls me once or twice a week who is neither a virtual friend nor a friend I can expect to knock at my front door. That would put him into a 3rd category, a telephone friend. lol

this trend is not so healthy though  I too have virtual friends who rally round me. My real friends and family have no time for me.

Virtual friends always have time for us, but our family sometimes cannot understand that we need them, to listen to our woes, to our problems, to our heartaches.Virtual friends can have vast help for us and their help is not just ordinary,but based on theory and practice.Our family members also have their own concern that might be the reason why cannot focus on us.

I, too, lost touch with my real-world friends when I began to write online. They simply   don't understand what I do. Though many are on social media, they aren't writing online to earn money. They don't understand WordPress and most have never heard of the third party sites I write or have written for. Sometimes they  read what I write, but most of the time I don't ask them to.

On the other hand, my online friends understand all those things that are part of our shared virtual   world experience. One even helped me start a blog on Skype once — from across the world. I feel  close to those I work with online. I would count many of them as friends I wish I could meet in person. We help  each other by reading and sometimes sharing each other's blogs. Sometimes we  share what's happening in our lives and pray for each other.

I suppose the big difference between real world and virtual friends is that virtual friends can only give virtual hugs. If your spouse or child dies, they don't come and keep you company and bring food when you don't feel like cooking. They can't go for long walks with you. Sometimes physical proximity matters a lot.

I too have been in touch with a couple of Online friends and in some ways they are not as jealous or cynical as real life friends.
Still both kind of friends have their own importance as per need and time(s).

@barbarad many real life friends are in fact not even willing to join sites like Literacybase and other Pay to write sites, and at times we cannot talk about these sites with them.

http://literacybase.com/members/lookat/

You are lucky to have a friend who still knicks on yr door.

Mine, torally none.

Only virtual friends knock.

Sorry for typo mistaken bcoz the array bars are blocking my view

Yes, I have more "virtual friends" then I do regular friends. I met some great people online, especially since I started back writing again. It helps to connect with others that have the same passions as you.

I also think that virtual friends are better than real friends. Why? It's because in our virtual friends, we can basically share everything while friends in real world, we sometimes feel awkward to share some things with them. In my case, since I am an introvert, virtual friends help me a lot.

I prefer my online friends than I do to my friends in real life. Although my friends online are far away it's still real life, right? I have met a few friends from different writing sites. Some I keep up to date with them in various ways. I have a few of these friends on Facebook and Rabadaba. I am also involved in what is called IRC (internet relay chat). A chat room. I have met a lot of friends in this way. Some I have actually talked to on Skype, telephone or WhatsApp. One day I am hoping to be able to buy a plane ticket to go see one of my good friends that are currently working in Senegal.

Besides, I like having a mixture of friends and where I live that's not possible.
You must be logged in to reply to this topic.