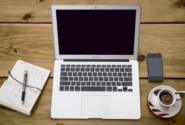 Did anyone find that their blogs are deindexed in Google
Author
Posts

In september , october google deindexed a large number of wordpress blogs without any valid reason, though the websites had no malware and were being updated regularly. Did anyone face  a similar problem for their blogs or know anyone whose blogs were deindexed?

Yes i faced last year the same problem I made a site JH Cricket Prediction title I wrote daily accurate cricket prediction on my site daily visitors were more than one thousand at a time because I am the sole person who makes cricket direct prediction in details.

My predictions prove true at least hundred per cent true. I put google adsense code on my site  I earned money from this site but one day I did not find my site and no ads  on my site and does not work while opening. At last I closed the my site.

Google policies are very mysterious because it may change its policy any time because google is basically a cruel platform.

I'm not having any issues with Google so no my articles are fine. Google does change its rules and it's up to people like us to follow those rules. But as for blogs go, they really don't have to index our blogs.
Viewing 3 posts - 1 through 3 (of 3 total)
You must be logged in to reply to this topic.