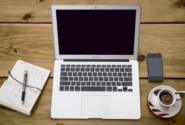 Be a teacher
Author
Posts

When I come out from school, I shall take up teaching career; I like to teach balways  i wish others to know what I know by way imparting knowledge to them.

My next reason for desiring to be a teacher is that teaching affords one the opportunity to read more. I wish to read more. I have the ambition to go to America for higher studies i n order to qualify as a learned teacher.

I prefer to teach in the township so as to acquiant myself with the day to day advance into civilization. I shall live in a good and well furnished house and i shall always help my parents.

I shall  not marry in time. I shall do so after i return from America. At that time i shall be better equiped to take a wife.

Do you love teachers work? And your desire to be a teacher or do you take teaching as a career? I f you do, you didi well! Because no human being living that would say that teachers did not impart he/her positively wether you are working class or not, teaching job is a professional job, just take a good look in our societies today, eng, professors, architect, bankers, web designers etc, just name but a fews.

Reading your discussion inspires me a lot. You are so enthusiastic kind of person.

Your dream to become a teacher is well applauded, because as you have said, all professionals are a product of good teachers. Teachers are one of their best guide in order to rich a successful profession. Determination will be a plus for each one to be succesful too, but there is always a part of a teacher.

However, being a teacher doesn't mean you studied or finished your degree. We can teach and share our knowledge with or without a degree. But the advantage of being a professional teacher or a degree holder is that you can teach to a higher level or to a formal school where you can earn while teaching.

Me, I love teaching too. Actually, I studied Bachellor of Elementary Education, but sad to say, I did not finish it due to some personal reasons. That is why I shifted it to a vocational course.

Teaching is really a good profession we can take. Only if we have passion in teaching.

This is the best quote that I love about teachers.

"Teachers, I believe, are the most responsible and important members of society because their professional efforts affect the fate of the earth."

     ― Helen Caldicott

It is well said. Teachers affect the fate of the earth. They mold every students' mind. They mold every students' talents and skills. They mold every generations' future. But part of it is the efforts of the learners.

Being a teacher is a big role for students. I had been teaching online for years now. I must say that it is very rewarding especially if you see any progress from your students. I can be a profession in university. But then, I choose to teach online since I can manage my time and it pays more than what a regular teacher in prestige universities in my country. There is no regret. I am more on the practical side of teaching.

I am a university professor teaching in the tertiary level. I am teaching Mathematics,Algebra, and Physics. I finished 2 masters and 1 doctorate . Then, I pursued another course, that is to learn French and Spanish languages. I thought here in our city French language to caregiver students. I am hired to teach with a promising pay at 6 hours a week, plus in the university 21 hours a week, plus on line 10 hours a week ( good for 3 sites hehehehe).

I also finished English course and obtained MA-TESL. This is my second Masteral course, the first was master in Mathematics. I never stop studying and mastering the courses I obtained. I am both now Master in Mathematics , Master in Educational Administration, and Master in English as A Second Language . My doctorate is PH.D in Educational Administration and Supervision. Soon, I am going to finish my doctorate in Mathematics in the University of Auckland.

I am teaching here in our city at the University of Science and Technology of Southern Philippines.
Viewing 5 posts - 1 through 5 (of 5 total)
You must be logged in to reply to this topic.