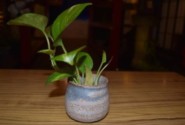 Who loves Korean dramas here? Anyone?
Author
Posts

Korean dramas are really amazing. Not only they are played by cute actors but because of the stories. And also, the twists are very unexpected and not dragging. That's why they are so popular worldwide.

I really enjoy K-dramas. I have a particular preference for the historical period dramas. It's a great way to learn Korean history, learn the Korean language, and become familiar with the popular South Korean actors and actresses in the entertainment business. I have written more than blog post about Korean dramas, here at Literacy Base and at my various other blogs.

Great! From my high school days until now I really still enjoy watching Korean dramas. I love the uniqueness of every story and the artists are great. They will gonna make you laugh and cry as well.

I still watch Korean dramas until now maybe because of their cute eyes and their cute artists. 😍😍😍 I LOVE LEE MIN HO

I am a mother of two, crazy ahjumma over Goblin, the legend of the blue sea, hwarang and many more.  A fanatic  for park bo gum !

Yeah, I love watching Korean Drama's too. Lately, I was watching THE LEGEND OF THE BLUE SEA, however, I can't find episode 11 to the last episode.

Most of the stories of the Korean Dramas are unusual and all I have to do is to watch every detail since as ASHER KEN said, it is unexpected.

Just joined another group here on Literacy Base.  It only has 8 members.  But it's a topic I like.
Viewing 6 posts - 1 through 6 (of 6 total)
You must be logged in to reply to this topic.