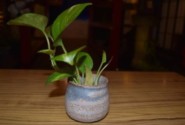 What kind of activities do you do during the Summer season?
Author
Posts

We're already experiencing heatwave upon heatwave here in the Philippines. And since it is also a great time to spend time outdoors, what are some activities that are really popular in your place during the Summer season?

Ours, of course, is anything that has to do with the beach. (I can't wait to feel the waves again).

Plus the ice-cold snacks everywhere.

The great is fun but still too much to bear.
Viewing 1 post (of 1 total)
You must be logged in to reply to this topic.