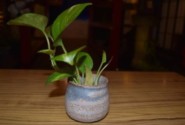 What do You call the name on which to draft articles?
Author
Posts

I am finding it a little bit hard to count or to know whether I reached the recommended words in writing an article before we finalize it here in LB. Can someone tell me some sort of easy ways to lessen my burden in counting the words? lol.. help me out friends.

I use notepad++. I downloaded that and every time I write articles, there is an option to count words in it. Go to extras > statistics. And you can have the word count.You can do the same with the Microsoft Word, Office word, google docs and libredocs. I think this way you just have to find settings for the word count. Most of the word processors have it in the bottom. And you can read from it and then decide if that works out for you.

@mahesh. I'm curious, Is the notepad++ a free app or maybe it was already installed in my pc? If I'm going to download it, what will I write exactly, is it notepad++ or there are some words to be added? thanks.

I already downloaded the notepad++ just an hour ago but I cannot see the extras or the statistics. I can see the file, edit, search, view, encoding, language, setting, macro, run, plugins, windows, ?, and at the bottom of it are the copy, paste and so on.. Can you please point out where I can find the extras at least to the lists that I have posted. thanks

Yes notepad++ is a free app. And you can also use Microsoft's Wordpad is also free and installed by default for the use. If you have notepad++ then follow the steps mentioned below.

1. Check he menu on the top.

2. Find the extras in the menu. If extras is not listed then look at thee bottom of notepad++ for the stats.

3. If you find extras menu then you can find the statistics options in the link.

It could be because I have old version. For new version, you can find that option in –

View → Summary.

This should show you how to get the word count. Apart from this you can also as well.

thank you mahesh. that helps me alot. I wasn't able to log in for days again.I have this problem just after a week when I joined literacy base so I wasnt 'able to reply earlier. I will try to see your other suggestion maybe this time I will find it or maybe I can download the other app you suggested.

Yeah, I too have the same problem, So I usually open my word document parallelly and by that, I can check each and every time. But the thing this we have to copy paste every time by here to word document or else We have to type the content in word document by that you can have a keen note on how many words you have entered and also you can easily estimate how many words you have to type to get the word limit.

I will usually follow this two methods and I feel this is easy. If you want you can use this. Thank you.

@haripriya, so does that go for you easily? you used the word document then copy and paste on LB right? what if there are mistakes on your grammar then can it be still be edited on LB? I'm just making sure if you tries to edit on LB when you finished copying and pasting it.

I write directly here, then copy/paste it on Free Online word Counter for the number of words. I edit first before submitting the post because we can not edit it after it has been published. Or use M-word for your drafts.

@Tita After copy paste from word document I check the grammar here in LB using the Grammarly extension which is free to download. It is very helpful and also you will improve your grammar day by day. Grammarly automatically shows the errors, spelling mistakes, grammatical mistakes, with detailed explanations. There is also a premium version which has to buy that. I highly recommend you to download the grammarly extension. Good luck. 

@haripriya, thank you that is yet another great suggestion you have. Is the grammarly extension offered by literacy base or other search engines like google or mozilla firefox because I'm just confused where to download it in LB. I cannot find any grammaly extension provided to be downloaded here in LB that's why.

@acelawrites, I tried using m-word for my drafts and it is where I find it more easier, but I also have tried the ones that was suggested to me, the notepadd++ did you tried it? It is also good and easy. I found the word counting also in there so I was thankful to @mahesh for suggesting that one.

@Tita Search in google for the Grammarly extension. It will ask for a simple registration where you have to sign up for an account. This step is after you have downloaded the extension. And that's it. The extension will be automatically added to your taskbar. Please don't hesitate to ask me if you want any other help, my friend. Thanks 🙂 

@skysnap even I use Notepad++. But we can also count words using MS word, and even search Google to find an online word count utility.

I think WordPad and Notepad++ are good enough. I don't use online utilities though because I want to check the word count while I am using the text editor. So this way I can stop once I hit the word count. So in this type of direction it helps to ask for the draft. I am not sure if there is any real chance of doing the work right way because some of the time we may not be online. So having text editor that shows the word count always helps.
You must be logged in to reply to this topic.