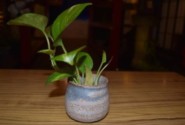 To Sleep or to Eat
Author
Posts

I have to agree. We have different moods and body needs. Some people, no matter how tired they are after a day, they really need to eat because they will lose power for another day. You know power like a good strength to start a day for tomorrow. Some have illness so they need to eat before taking a medicine. Some really can sleep and a lot a specific time to wake up and eat. Some really wants to sleep more than to eat and prioritize sleeping above all else and that person is me.

I usually avoid eating or drinking anything after 12 am. But these days some of the times it does happen. I am not sure if this is possible for all of the people out there. But most of the people who eat late night are going to gain weight. I have noticed that there are some of the issues that we may face with the weight. You can find that eating on right time is what you can find better that way. Right time and the digestion is something you can manage for better health life.

I agree, some are gaining weight when they continue to eat at night, however, this case is when they ate after dinner and then will have a snack after it. If they continue to eat on the time that their body is digesting the food, then their body will decide to cancel digestion for the mean time. The food is stored in the belly as fats and then you gain weight.

In most cases, I will eat first and if I still feel sleepy then I will sleep after 30 mins or an hour.

But sometimes, Sleep can get the best of me and no matter how hard I fight it, I really need to sleep it off or else I will get a headache.

@slayer08 that is the same case as mine. When I can't get a sleep, I feel weak. I feel I had lost a lot of blood. However, sometimes when I skip meals like lunch, I will be really shaking during the afternoon. I feel weak too and my brain is not working when I have not eaten lunch. Not the same case as dinner. I can still function but i feel hungry.

That's too bad. Do you often feel this way? Sounds to me like you have Diabetes, I hope not. Anyway, shaking and feeling drained are all attributed to a health condition. Take care of yourself well.

@slayer08 not a diabetes sis, but I have a liver laceration. I feel like that because of my illness. I hope I will able to survived this. On the shaking part, it happens when I skipped meals, that is why if I can, I eat even biscuits while I am shutting my eyes, lol.

@shivamani yes a gap is indeed required between eating and sleeping.

Very interesting question @Grecy Garcia. Well, it depends on the size of my hunger. 😆

If I feel very tired I wouldn't care much about having a meal and I don't even feel the hunger once I hit the bed. I would get up early in the morning have an awesome bath and have breakfast and I eat up a little additional amount and seeing that mom would be very happy all smiling 🙂

If I am not sleepy and even though I am in bed for some reasons and I that I start to sleep and that moment my stomach will start to growl. First I will be burning with anger for not having a proper meal during the dinner time and then I will try to sleep. At one point I will come and eat, watch something to wave off that digesting time and finally sleep. 🙂

I like the topic and this is my answer to the question. Sleeping will come first because sleeping is part of medicine for the body to grow. Anytime when I wake up from my sleep, I can still go bak to my food and eat it.

When I cannot get a sleep, I always feel weak and bad. Sometimes I feel that had lost a lot of many things in my body. However, many times when I forget eating food, I feel weak too and my brain is not working when I have not eaten lunch.
For me sleeping comes first and then other thigs can now follow. There is nothing that can replace the position of sleeping in my schedule.
Sleep is necessary for my life.
You must be logged in to reply to this topic.