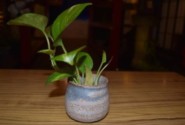 Tinycent and me
Author
Posts

@bestwriter what information are they asking for- your name, IFS code of your branch and your account number. If you look at your cheque-leaf every information is printed there. Does that mean you do not give a cheque to anyone? That is not a secret information but any one can see that when you give a cheque.

@suny  Agree with you. This is nothing like secret. But I have chosen the same thing, in fact I have mailed them too about my request. But still no payment for me. I wonder why they haven't paid to all.

@ Anand I have also opted for payment through bank transfer and had updated my bank information. But yet to receive payment. The email which was sent to us had barely ten email ids and I wonder why they are taking so much time to send payments to just ten people.

@shaloo walia That's why I am worried too. I mean if they are starting paying members, then anyone will do it at the same time for every users. Paying one user ahead and other users are still in pending mode. This is bit weird. I have tried to contact them, let's see what they have to say about this thing. But this site is having long waiting time for paying. I hope this will be not same for second payout.

Thank you for sharing the information about Tinycent and congratulate to those who have got paid by the site. It's good to know another paying site and I am more motivated to write there too.

I just joined Tinycent lately and have a few questions regarding the site:

1. Why do we need to enter our phone number? For those who have got paid, were you contacted after you requested for payment? Via text message?

2. Is there anyone got paid via PayPal? I only know @sunil and @swalia have got paid by the site, but if I am not mistaken, Indians are paid via bank transfer, am I right?

3. What is the server reset time? How do you know you have reached 10 posts of the day?

I understand the site is still new and they are still solving some problems here and there, as I cannot comment on the posts now and the latest post I just submitted was under "Quality Admin". I have contacted the admin for this.

Hope I will reach my first payout soon and get paid too. 🙂

@Lee Ka  Yes Indians members are getting paid by Bank transfer. In fact admin of the site just posted on his site regrading issue he facing related to paypal payments. But he has mentioned that it will be done soon.

About phone number, I think he is confirming details by calling users. I actually got call from him and we also chat about site related issues and future plan.

So this is what I know so far. I guess paypal payments still are in pending mode and it will be clear soon as per Admin.

@Lee Ka  I know there are other payment processors like Moneybookers (Skrill) as alternate of PayPal so that should not be a problem. By the way I just shared your Payment related post with my followers.  

@ Lee Ka I wasn't contacted by the site team but @ suny and @bestwriter received calls from them regarding payments. As far as I know, payments by bank transfers have been made. I don't know if anyone has redeemed through paypal yet because there is no paypal proof on the site yet. Posts sometimes get credited to someone else. It has happened with me twice but the error was rectified when I contacted support.

@shaloo walia He did not call me for payment related matter but he wanted to discuss certain other things with me. Incidentally, he lives at the same place in Bangalore where I used to live and we had good interaction at Bubbles as he told me about his username at that site. We had some casual talks but nothing related to payment etc. By the way I knew nothing about him previous to these discussions.

@ suny oh okies! I thought the call was regarding payments. So he is a former bubblews member…I hope he has learnt the lessons from bubblews and doesn't repeat the same mistakes as bubblews people did.

@suny @shaloo walia [email protected] [email protected] ka

We talk a lot too. Naveen is transparent and discusses issues that he is facing. For some odd reason his payments via paypal are not going through. May be those at paypal  whoever he is talking to are not competent to sort it out.

Hope he finally gets to a method where he can pay all those who redeem at one shot.

Thank you for your replies. Then I suppose the admin will only call those who stay in India, and he is willing to discuss about his site. I think he would like to find out what members think and how he can improve the site, am I right? I just try not to simply give away my phone number, as I do not wish to answer some telemarketing calls or spam calls always. I heard something like this from chatabout as they received many telemarketing calls after entering the phone numbers for some offers.

@sunil I only have Paypal account, so I usually join those sites that pays via Paypal only. Perhaps it is good to check out other payment processors too. I heard about Moneybookers, but do not know it is already changed to Skrill now.

Thanks for tweeting my post. No wonder I got extra more views for that. 🙂

@swalia My post has been changed under my name now. It seems like the team works quite efficiently.

@naruto100 Thanks. I will check out the post you mentioned. I did not know you are naruto though I have been reading your name Anand in the forum. 🙂

@Lee ka  The Quality Admin is Admin ID. They check blogs at random for any errors. Mine get there often  (lol)

I had read that you got the payment from this site. I am a bit puzzled if this site is only for members from India. I had checked the Bank Information and one of the entries is to put the IFSC. I definitely don't have this information. Can a PayPal account will be fine to have a payout from Tinycent?

@Lee Ka  Ha ha.. Yes that's my real name. Naruto, I am using it as username in most sites. 

@ Shavkat  Yes paypal is fine for sure. But right now as per admin of this site they having issue with paypal payments, but soon he will solve the problem. After that all paypal pending payments will be clear. So you can go with paypal only.
You must be logged in to reply to this topic.