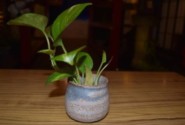 Tinycent and me
Author
Posts

@bestwriter  I redeemed last night and I still have a handsome amount balance in my bank even if it went to zero though after redemption, I have not posted but I have gotten good views when I was sleeping last night. I am expecting to get my payment either today or tomorrow as the rule says withing 24-48 hours.  

@suny  Cool suny.. Even I have done that in the morning. I was about to do last night, but I thought I should get some more. But let's see in how much time they pays.

@shaloo walia number of views visible on my posts are proof enough that I have redeemed because once you redeem your balance from bank you views will also reflect that. Now again some of my posts are showing views which came automatically.

@ suny  WEll that may be from search engine or social networking site on which you shared. Even I am getting views now, but I am sure they aren't as much as you. But it is always feel good when balance increases like that. he he.

@suny I too was wondering why your views had plummeted   😀

@bestwriter Iliked the way admin of that site responded on one of my posts. Interaction from top boss is always good for the moral of members.

@suny which blog was that? I would like to read their comments.

@shaloo walia @suny  @Anand

I did get views yesterday but the number was dwindling. I therefore decided to share my posts on twitter and face book and got good results. I have reached payout but want to know why they want our account details. I have written to them asking whether they could use our paypal email as is done by other sites.

@bestwriter I think they also pays via bank transfer to Indian users. Not sure though. Just update here if you get anything from admin there. It would be helpful.

@Anand Did you give bank details?

@Anand I just redeemed. I just gave my paypal email and they accepted it.

@bestwriter  Well, I have updated both of them. But have you got any reply from the site staff. Or you just try out adding paypal by yourself. 

@Anand I did not wait for their reply but just sent them the paypal email address. They have acted on it and now my views are at zero. They said they will call me within 48 hours.

@bestwriter Great job, how many posts did you write for reaching to your target? I saw you put lots of your efforts and posted beautiful articles. I read all of them.
You must be logged in to reply to this topic.