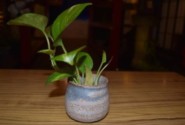 Tinycent and me
Author
Posts

When I started posting blogs at tinycent  I got good views and I was happy. I did not have that sharing extension either which I have just added now.

Regrettably I get no views at all now –  just one or two. This is very discouraging and if this continues I will not go there as views earn for you and nothing else.

@bestwriter  Are you sharing them on social networking sites?! That's weird if you are not getting views at all. As it is working fine for me.

@bestwriter Sorry but what did you do with your sharing on social media? Did you share it on your different social media by pasting your post's url or allowed addit in your share media's app section?

I haven't explored the site yet. It seems I can find some feedback from you and the rest of the members here. I will try to check the site if there is the a potential of earnings there. However, I also noticed that a few people views the posts there.

@bestwriter the post must have gone viral so there is nothing feel bad about that. That is very much possible with Rajnikant starer.

@suny There are many others with 3 digits as compared to my 2 views  😀

@bestwriter I am not getting too many views …Just 15-20 but I am not giving up yet. I feel the site has potential. I would like to give it a try.

@shaloo walia Even I am getting around 20 to 25 views per article. So it is not bad. Yes better not to give up and keep trying to see the results.

@Anand  You are doing great there not like me   😀

@ Anand yeah, at least till the first redemption. then we can decide if we should continue or not.

@ bestwriter don't lose hope dear…your views will pick up soon!

I also got no views from lb here too. I don't know what is wrong either. Maybe have to wait

@bestwriter  Have you tried out sharing article on stumble upon. Try that if it works for you or not.

@ shaloo walia  Yes as first payout is quite low, at least we can try out for that. If it is successful then we can make plan about next one. And yes if we keep continue we can reach to that too.

@bestwriter,that seems weird why on earth you do not have commenters in your post.There might be only very few writers there.Maybe this time you already garnered many viewers.Timing is required.Good luck to all hour endeavors.

@ cely you can join there too. Just 200+ words posts are needed and they are quick to write.
You must be logged in to reply to this topic.