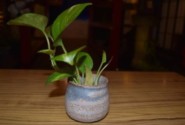 Literacy Base Seems Having Like A Fiesta Celebration People Are So Active
Author
Posts

Wow, from being a lonely world, isolated and remote one week before the New year celebration, here comes now a very joyful looking site as if there is a fiesta celebration, This means to say that bloggers here are back to their normal tasks. Plus, the inspiration brought by the site, i.e. the fast moderation. There is no reason why we should not grab this opportunity,

I may submit four blogs tomorrow morning for my class begins at 12:30. Before I leave  home tomorrow, I have to settle first my goal for tomorrow, that is to submit four blogs. While in school and while I have some hours free, I utilize it developing some topics. I am so excited this time for I have lots of inspirations. LOL.

GOOD LUCK FOR YOUR TOMORROW's GOAL MA'AM CELY. 🙂

I AS WELL IS BEING INSPIRED BECAUSE MY BLOGS ARE BEING ACCEPTED EASILY.

ANYWAYS, GOODNIGHT.

@Nemzie Bayawa, I have submitted here four days before new year 16 blogs. I hope you would try to read my blogs. This day,  may submit only one or two. I have to go to school earlier. We have an emergency meeting called by the university president. About blogs, they are right away posted.I think no more moderation, or only the word press to moderate if the bogs are originally authored by the person submitting it.

I won't stay here too long, I have to attend the meeting, very important , attendance is checked hehe. I will be back here in the evening.Cheers for the new year.

That is right ma'am.

Anyways, I am doing some of my blogs for today and some are already passed a while ago.

Maybe for the next following days, I will not be that active again but for sure, I will be writing some articles to be posted here in LB once our internet will be again stable.

Happy New Year too Ma'am. 🙂

@Nemzie Bayawa, I hope your internet will be stable soon Where are you living in Philippines? Where are you working in the day?

In my case, I just be around here every evening. I am in the school whole day and I cannot hitch our office computer. It is very improper for e for of course, there will be many teachers to see me what I am doing. Although all teachers use their own lap top, but for the printing of some lessons, we need to use our office printer. We only have three printers in the office. Plus, I have not memorized my password. I cannot open it while there were times when I was alone especially during my saturday classes.Sometimes I dismissed my class on time 3 hours straight per subject, tiresome.

What I do is just make some research as to what will be the basis of my writing and print them. .Then read and understand my source so when I write the blog, it is easier for me to develop them using my own words.

I can only reply all your comments in the evening.Take care.

Hi, Ma'am Cely. I am from Benguet actually.

I am working in my mom's wellness center and sometimes I am in charge managing her sari-sari store. When there are no clients in the wellness center, I do writing articles. My sister is also contributing some articles that I am posting on the internet.

I also do farming. I help my father in his flower garden when there's so much to do like harvesting. Maybe this month of February, we will be busy harvesting flowers to be sold on the market.

That is what I am doing the whole day. If not on my mother's business, I will be on my father's farm. And if not, I will be in front of my laptop. 🙂

@Nemzie Bayawa, You are a good girl and what you are doing at home makes your parents happy.They are proud of you for you are a very nice daughter.If you are not on schooling this time, you need to finish the course you had started and have a stable job of your own By the way, how many hectares your flower garden is?  Are you planting all roses?

Please take a shot of your flower garden. That is one way to promote your flower garden so many will flock to the garden and buy many lowers. I guess you planted all roses, so by February you will have much money from your flower garden, Nice Job.
Viewing 7 posts - 1 through 7 (of 7 total)
You must be logged in to reply to this topic.