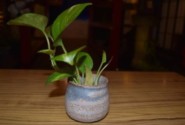 Have You Found Another New Site?
Author
Posts

I usually write every day… once was a columnist in my local rag

@kaylar, wow, congrats kaylar, I know you are because you can write so well. This day, I will report to work, I might drop by here tonight. The schools has reset our schedule instead of January 4; 3. I do not like the idea of the school resetting the schedule hehehe. I hope to be happy at work this new year.

Have a nice writing here.

thanks so much… have a great year!

@kaylar, Hi? How are you here today? I expect to see your blogs posted here. I am going to post two blogs this evening here.m I arrived home from work at 4 tn immediately I choose the right topic for a blog.I cannot make it three or more. My body refuses, I am tired from work, so I fall asleep here on the table of my lap top,LOL. How I wish to sleep now, but it is still 6 in the evening here. Tomorrow, I will be super exhausted, I have 5 subjects to teach tomorrow, my God I will leave school 6 in the evening. I may just share my thoughts in forums. I may write blogs weekend only or in some days when I only have few subjects to teach. I plan to bring my lap top to school next week so I can write blogs during my free time.

After I am through sharing this in forum , I will check owners of blogs. By the way, there are blogs I do not like to comment, the blog posted is not my type hehehe.But you know, I have commented your blog nicely. I also noticed a blog too long, and I hate to ready too long, except short story for I like to read short story.

I have to have a great year, you too.

Teaching is very tiring.  I once taught at the High School from 8 to 2:30 and used to nap when I got home at about 3 pm.  I know what you mean.

I like to write on many topics, but now, I get 22c per item.  That is pretty low… esp. on other sites where one is paid by hits…

I love short stories.

I have been writing some (among other things) on Niume.

There are many sites on internet for writing articles but I have seen the other sites are not appropriate for us because their process is very difficult for new writers as I think the best site is Literacy Base very easy to use but the new writers must write new articles in original language not cheated and copied material as I have seen and read may articles on one site and the same with a bit changes on the other sites is not good for all of us and.

@jhsayyar, There are so many sites , and yes, like you , I also feel do not like those sites for they are not a blogging site. I do not like to write nonsense topics like cat, dogs, and others.I like somewhat serious topics out of the moon so we all all be inspired ad learned from our actions.Despite the descriptions you declared here about the difference of this site to to other sites , still the old writers here never come back. Maybe they have found a site that does  not require many characters but only few and easy.

Yes, we are free to write here topics according to the requirements set by the site owners.What is important is, the originality of the contents of the blogs posted. It would turn futile if submit blogs not yours. We can make them as references;however, they must be recognized for they are the experts of those fiends not related with out area of concern.

What I notice this time so numerous blogs displayed here, meaning many are inspire to write. This is the moment we waited for to have our blogs moderated fast.

Thank you so much, ma'am Cely. You're private message reply and your suggestions helped me.

Anyways, I got a reply from the support regarding my problem. And give me guidelines on how to redeem.

And yes, It's my wish for 2017 is for us to achieve more.

@Nemzie Bayawa,You are always welcome my dear, we are as one team and without each other, our earning here will be so slow. We need each other and if meet a problem and if it could only be solved here, I am always ready to send my helping hand. Almost all here ready to help anyone in trouble of whatsoever kind of trouble,LOL.

I am happy tat you are happy  now.Our income here helps us in some ways, plus we will be able to meet many virtual friends here. Good luck to us all and let us all cheer the new year 2017. CHEERS!!

The payment for a blog seems to have dropped by more than half.

@kaylar, That is what I also observed in the third day after I relaxed writing blogs. I rested my hands writing blogs, but when I submitted last day, one blog only, I noticed that it was too small almost.200 per blog. I will try to observe again this morning after I reply you. I am going to post one blogs this morning before I go to school.I supposed to submit three blogs this day, but I earned that we have an emergency meeting with the president of our university. I hope that it talks about our bonus not released last Christmas hehehehe.I do not know why the pay drops. Nah, this is now a sign that there are bloggers that submit spammy writings. Let us hope not. Let us also hope that LB stays for months.
Thanks friend, let us go on,write more and more take care.

I think it was like 50c per item.  Now it is between 22c and 12c

@kaylar, I have just submitted a blog and I noticed that my payment is high. My blog received .500. I think it depends on the blog submitted and the number of words . Last time I submitted only 367 words the pay was just .300, but better that the other sites like ML and MK very very small. I will try to reach the $50 payment here in a month by submitting 6 quality blogs a day. Try to check back your payment, who knows it would soar after you open and write in forum. What I noticed that the figure is changed two times after I submit a blogs.

Bye for now friend. I am now ready to go to school. Let the rain cool our the trees and the grasses in the wilderness…

It is funny; Niume is paying me so much more; get a lot of hits on my items.

@kaylar, I am so glad about your pay there at Niume How much have you received so I will be inspired and encouraged to join you there? hehehe. I feel what you feel and that is normal feeling , an excitement direct to the innermost chamber of the heart. Maybe you jump for joy and mouth wide open and you cannot avoid to say aghast hehehehe. I am just adding your feeling this time.

Please do share me the amount you earn there. It is not a joke, I will surely join if I like the figure,lol. I may dismiss the other site MK for it is very slow.

What can you say? Will you share me the amount of the pay you received? Thank you and congrats boy.
You must be logged in to reply to this topic.