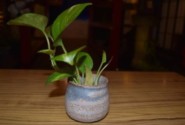 Have You Found Another New Site?
Author
Posts

I am just wondering why this site seems barren this time when this site was loaded with many writers . In fact, there was one post about his description of the paying method here are slow as a rabbit hehehehe. Well , anyway, for the mean time, I have to utilize my time here for I am on Christmas vacation and have lots of freedom to write.

Though I sense only me and you ( sometimes two bloggers present ) I keep on pushing myself for I have to accomplish my goal.This is me true  to my words, true myself. I do not like to cheat myself this time for I already told me that I have to fulfill some goals this time. I am about to accomplish three primary goals which are kept secret, so I may not share them to you  sorry guys hehehe. Why I come to this idea that you are in the other site because the atmospheric here is unusual.Why I say unusual it is because I cannot find new discussions presented here. I can only see mine ,LOL, anyway, it's me to get the pay.

Should the site you are in this time makes you happy, all I can say is good luck to your new adventure and journey for there were so numerous most of you here joined and unfortunately all those disappeared.The feeling sucks!

I had noticed that people seem busy lately. I am not sure what's really going on. LB is much promising compared to other writing sites. Perhaps, they felt the moment of being alone while working here.lol I don't mind the feeling of it. Moreover, some writers are not visible lately.

It is very empty here… mostly just Cely

@shavkat, Happy New Year! Let us hope that 2017 will be better year that 2016. I do not like 2016. I have so many problems not my problems. I hope and I pray.

About the situation here, so empty site.That s what I observe. I am here spending almost 2 hours daily because of my goal this month , that is to redeem. I only have $1 to tackle. I will finish this through writing or submitting 5 blogs. I hope I still have the drive to achieve my goal, if not, I may concentrate watching TV hehehehe.

By the way, there is someone inviting me to join in a site. I think, that is another scam/spam. There are so many of them this time thinking to heat people for the thinking that people have lots of money from Christmas bonuses hahaha.

@kaylar, It is not only me seen here through blogs presented, but you too.There are only two of us writing and posting blogs. Many disappear here. I do not know why. No matter how I convinced them to write blogs because they are posted after some minutes, but they seem do not hear through their eyes hehehehe.

If it is not my goal to achieve this month as the reason why I am active here, most probably, I may not be found here. I may prefer to sit in front of our TV watching any programs.

Happy New year!

It has been me and you for a few days well.

Wishing you a prosperous and fulfilling New Year

@kaylar, I am wishing you too a happy and prosperous New Yer. You are right, there are you and me here chasing rainbow hehehe.At least I was able to survive and achieved my goal to redeem each month.

What about you It's 2 am here now, so I have to go to sleep. Good night friend,

It is 2:30 pm here in Jamaica… went to the Supermarket to make sure I have necessities.  Tomorrow and Monday the shops will be closed.

Publishing is right away, but is a lot less then when it was sloooow

@kaylar, Happy New Year!!, I already redeemed only $10, I left the $0.8980 for the next month. You know what, I was able to reach $3 in 4 days to reach the payout, it took me many hours reading on line to have source to write, very tiresome, this 3 dollars is equivalent to 15 blogs, with more than 400 words each, pus discussions so numerous at more than 200 words  some, but oh, my God, I told myself I won't do it again making laborious efforts for a no worth pay. That pay 10 dollars is only equivalent to my 1.5 hours teaching in the university where I am in hehehehe, so many hours, sweats and beats.This is the first time that I was working like a crabao here because of my experience as to how many blogs will it take for a single dollar to earn.I have learned that for every $1, we have to submit 5 to 6 blogs so for $10 we have to submit 60 blogs hehehehe, so funny slavery.In the previous where I wrote before, The Apple Wood Consultancy, this is a magazine in France, per week salary was $ 100 at 30 blogs. My niece, since she was full time there almost received $ 800 a month, superb money. We work harder as if there is no tomorrow hehehe.It is because of the pay that attracts us. Sad to know, we were told by our group supervisor that the company will have a temporary suspension. I hope it resurrects soon.I wrote there for almost 2 years. After that company Bubblews, then Triond, then Wiki, small pay, then Blogjob at $100 for every 5 weeks, better .

I have to rest my hand writing blogs here for few days. I have to compute prelim grades heheheheh. I will report to work on January 4.

Let us be blessed this new year 2017.

I did the same thing.  I redeemed $10… left rest, now I have $20+ and will redeem $10 so that every month I can get $10.

With our rate of exchange. $10 =  $1,280 of our money… but things are expensive.   A lot of work for $10 tho….

Sorry, I haven't been around. I haven't been on any writing sites lately. Just not in the mood to write. Well, I've been writing, chatting online but no article writing for me. I've had too much going on. I guess I need to start a schedule for myself and start following it every day. You know to make myself do some actual writing. I could give myself a treat for accomplishing it also.

I'm really glad my mom is back at home and the holidays are officially over with. Now I can relax some and maybe get something done.

Hi, everyone 🙂

I also was busy lately that is why I was not able to write here in LB daily. But during those busy days, I also am writing articles for the site, so if I have time. I post them all in one sitting.

Hi ma'am Cely. 🙂

@kaylar, hehehehe, at least I had a nice sleep for two days. Now, I am back to this site to raise another goal that is to double my earnings here, to write more blogs, and to invite credible friends to have a better figure, plus there are only few of us survivors in this planet LiteracyBase. Let us make LB great for we are great and hardworking. We like to work and work as if there is no tomorrow LOL. That is what we call why wait for tomorrow when you can do what yo want today.

This time, I am not yet ready to write blogs. I am still computing grades I will report to work on Wednesday, January 4, 2017, swoosh, its 2017 now, the year of the rooster. According to Feung Shui  experts, this year is a better year, hahahaha, over. I do not know if wanna believe them, they are not God.

By the way, I am happy to see you submit blogs daily. At least the moderation now is on the spot.There is no reason why not grab the time like this. HAPPY NEW YEAR FRIEND.

@evilelf, Hi friend? I have missed you here. I would like to greet you HAPPY NEW YEAR. Let us hope that 2017 is better than 2016. I am also glad that your mom is back in your home and joined the merriment with you all.We had so many visitors at home 7 all my relatives from other places. They like swimming in beaches near our home  We live near many beaches almost 9 beaches with with white sand.

This is to inform you that the moderation is on the spot, once submit a blog, immediately approved, very exciting. At first, I was so shocked to see what I have submitted seen under Blogs corner,lol.It was so timing for 5 days before new year, I lack $4 , so I made it very fast hehehe wring almost 7 blogs a day good for 1 dollar and when the last day of the year strikes, I was able to ht my goal of more that $10, lol. I was indeed happy to achieve my goals here in December 2016 , to write blogs and reach the minimum payout. My next goal is to write blogs more and to hit as much as I can ,lol.

You too, we are in a team. Take care.

@Nemzie Bayawa,  Hi Nemzie? happy New year! I hoped you were able to resolve your problem. Do write me if you already had redeemed. I redeemed January 1, 2017 at 10 o cock in the morning. I am so worried why you were not able to redeem. You try again.It might be when you applied for redemption, it was a holiday in their country. We are one day ahead of the countries abroad especially United States.

What went wrong? Do tell me as soon as you received my reply in your inbox if your problem remains unsolved, so we can write the site admin,Okay?

I hope we can achieve more in 2017. Keep on writing and discussing.take care my dear.
You must be logged in to reply to this topic.