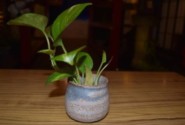 Happy New Year All In Literacy Base
Author
Posts

Few hours from now, 2016 will say goodbye.The as it fades away, we cannot forget the memories of the past. Whether the past in 2016 was confounded with mixed feelings, all we have to do is continue hoping for when there is life, there is hope. Let us not lose hope. Let us all expect for a better life in 2017 , though I believe our life remains th same hahahaha unless we won a Lotto and become millionaire, if not, we will all be fighting for life and that is life all about not to give up , but rise every time we fall.

I hope peace surrounds the entire world as we all embrace with joys the new year. Let us be happy and be merry TOASTS, CHEERS EVERYONE.

HAPPY NEW YEAR !!!!

Happy new year to all the members of this forum

Happy New  Year to you @pcwork.May we all have better life here in this site.

I too wish a very Happy New Year to all of you guys here on Literacybase. Let us all work to make LB a great success and get our share too!

@PEEUSH TRIKHA, Hi? I also wish the same to you. Let us make Literacy great, yes, though there are only few of us here working for the site, at least we are genuine writers. We are here for a common cause to have some extra earning. Writing is also our passion for we never matter about the pay as big or not. You know what, I was alone here for the remaining  days of 216, writing blogs almost 16 blogs for 4 days straight.The reason was, I lack $4 to reach the payout. so what I did , I submitted these number of blogs at interval It was so tiring by the way, for I researched first, develop them before posting them here,Fortunately, I was able to hit my goals in December 2016.

It was really a tiresome writing especially, no increment seen from others for I was alone. If we also interact, the writer earns and so with the owner of the posts.

HAPPY NEW YEAR!

Happy 2017 everyone and wish you all to earn more money this year, stay healthy

@peachpurple, belated happy new year, yeah, let us hope big money to come our way,lol.Five days before new year, it seem I was alone here combating the payout because I have so many works, activities and parties attended. I am so glad, I was able to make it.

I hope to see you here everyday so we can have teamwork. I also hope others too. By the way, is there news of our friend Grecy Garcia? How is she and her liver problem before?

Take care.

@lovern I can see you are making great efforts on this site and hopefully will achieve your goals here.

@PEEUSH TRIKHA, Thank you friend, I hope you too fw days from now. I am no longer active in the other site that is so slow , no people to comment seems dead site. Maybe you know that site MK.Take care.
Viewing 9 posts - 1 through 9 (of 9 total)
You must be logged in to reply to this topic.