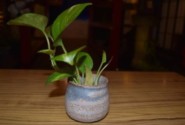 Baahubali fan tries to imitate Prabhas's elephant stunt, gets flung in the air.
Author
Posts

In a viral video that surfaced on November 13, a fan of the blockbuster film Baahubali 2 is seen trying to imitate the scene where Prabhas is seen posing courageously atop an elephant. It is part of Amarendra Baahubali's introductory scene in the film.

According to a report in Newsminute, the fan went live from his Facebook account, and the incident occurred on November 13 at 3 pm. In the video, he is seen approached the elephant and feeding it bananas. Then he seems to hold a conversation with the elephant, and everything looks just fine.

As he tries to hold the animal's tusk to climb on it, the elephant flings him away. A few seconds later, we see the man lying crumpled 10 feet away. The video was reportedly shot in Thodupuzha, Idukki district in Kerala. In the background, we also hear another man warning the fan that he shouldn't approach the elephant as he is drunk. He says repeatedly, "Don't go, the elephant will get mad."

The video was taken down from Facebook, but has gone viral nonetheless. The man, Jinu John, is reportedly admitted in the hospital for treatment.

It is also unclear if the man tried to recreate the same pose as Prabhas in the film, or if he just wanted to do his version. It was also reported that the fan saw the elephant while he was on his way to some place with friends, and decided to try out the stunt.
Viewing 1 post (of 1 total)
You must be logged in to reply to this topic.