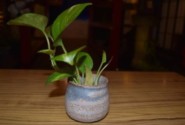 Anyone know about Moto G Turbo Edition
Author
Posts

Hi Friends,

I'm planning to purchase the Moto G Turbo Edition mobile from Flipkart and like to know your views on it…

My questions are below :

Does it have VoLTE support ?

Does it have Hybrid slot or I can use 2 SIM cards with a separate microSD card ?

How much space is left in the internal memory of 16GB specified with the factory build ?
Viewing 1 post (of 1 total)
You must be logged in to reply to this topic.