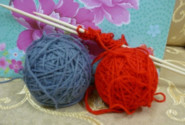 Handwork
According to the dictionary, handwork is work done with our hands, but not by machines. This includes drawing, painting, crafting, crocheting, knitting, sewing, woodworking, cooking, soap making, etc.
Let's share what you are interested, what you are working on or just anything about handwork!
what is short term goals?
Author
Posts

These are goals you set to achieve within a short period. For if your goal is to come first in the first term examination, all your activities will be geared towards coming first in the class. It means less distraction, play gossips and more attention in the class, doing all class assignment  properly, reading hard and regularly with interest and concentration, reading wide and seeking explanation when necessary, keeping friends whose ambition is to fall within the first-five in your class or other classes. Note this ambition, focus and endpoint is for a session. This is a short-term goal.

These are goals to be achieved within a long period. It could be within 3 years, five or ten years and above. For instance you may set a goals for yourself "i shall be the first to discover HIV/AIDs vaccine" i shall obtain "as' in my WAEC examination. These are long term goals, whichever goals you set for yourslf, must be planned and executed with concern  care and  vigour. You must channel all that is required to achieve it with concern and perseverence. I mean positive things and activities. If your goal is to obtain your school certificate through expo, is this a positive goals? It is not because your plan and activities to achieve this may earn you some years in prison.

[caption id="attachment_28711" align="aligncenter" width="300"] What is long term goals?[/caption]
Viewing 2 posts - 1 through 2 (of 2 total)
You must be logged in to reply to this topic.