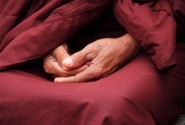 Second Chances
Author
Posts

When I was in my early 20's I married a man and we had 2 children.  After 5 years of marriage, we got  a divorce.  Family got between us..long story! lol  We were divorced for 14 years and lived away from each other.  One day we got to talking and got the past out in the open and we got remarried!!  Been remarried for 7 years again!! God knew that we were meant to be together!!

Have you ever had a second chance with a "true love?"

that's is just sweet. I guess you finally realized that it takes a lot of guts to make something happen right? And like you said, you put your differences aside and finally found true love. I actually haven't experienced any – second chances or giving them. I always look forward and whenever the chance presents itself, its either I'm still too hurt to give it a try.

Woow thats great. You guys were meant to be together. That is a cool second chance

Oooh wow this is hard to say, but I don't think I have ever had a second chance with love. I have never taken a chance to try and get back when m ex after breaking up I always felt once you leave then that's it. am happy for you though not everyone has such chances on love, like we are always told that people come to your life for a season and a reason and when that season is over then their time in your life is also over so that's how it is or how it has been with me always.
Viewing 4 posts - 1 through 4 (of 4 total)
You must be logged in to reply to this topic.