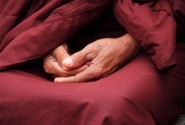 My faith, My strength!
Author
Posts

My faith has taught me that My Allah is sufficient for me and He is best disposer of all my affairs!

I, I call him God, God the Father, My Lord. The Lord of all. I get my strength from him too. When life is taking its toll and pulling me down, God is my saviour. God is my provider. Before I able to start my online earning activity for today, I say a little prayer. I asked God to give me enough strength, and enough energy to push myself to earn more. There are lots of bad news but these are all for one reason and that is to improve me with problems and solving it as well. Without a supreme being, without someone that I could turn too that I know will able to give me enough strength, there is no me today. God has proven me that he is always loyal to me and will able to help me with my problems.

When I am collapsing, he holds my hand. I know he lift me just like the poem Footprints in the Sand. I know he is doing that to me all the time. Sometimes I lose faith with life when problems are piling up, but at the end of the day, I say everything to God because I know God will able to lift my down feeling to be use as my strength. I love you God.

I'm Christian but I don't practice my religion but I still have faith. I have faith that my God is someone who showers me with blessings and keeps me safe. He is my well-being and my Rock. If I don't have a God I'd be lost. I don't pray as often as I should but when I do it is heartfelt and sincere. I don't go to my church as well. Because I believe faith has nothing to do with religion and faith is your personal relationship with your God.

My Faith has taught me to rely on God alone. That who created everything is capable of getting me through any situation. Everytime I am feeling worried I go on my knees and I feel all better

The one who I put above all others is God.  He's the reason I'm alive and he has a reason for me being here.  I don't judge Him and I try to follow in His footsteps.  When I feel I'm going astart=y from Him, I ask Him to guide me back.  He does perform miracles!!

My life is based on the christian doctrine and i believe in God the Father God the Son and God the Holy Spirit, he is my refuge and strength without him i am nothing, i place everything about me on him because i believe that he is the one who gives me the grace to go through the day throughout my life.

It is my faith in God that has put me to what I am right now. This is the kind of faith that I have developed, accepted, and practiced in the way I live sometime in 1980. It was 36 years ago when I knew the importance of faith, when I knew that God lives, when I knew He answers my prayer, when I knew He has provided me of my needs, the health and the well-being of my family, my wife, my children, and myself.

I had surpassed the bitter trials in my life. I had lost my first job, but God had provided me the better way to serve Him. In serving Him, I have received  blessings which I couldn't count anymore. I have fully realized the importance of having unwavering faith in God. Trials and challenges may weaken you, but your faith does make you strong, formidable, and immovable in relying all of your needs to Him. I have faith that works.

My faith is my strength, without this faith, i will be nothing in this world. I have a very strong faith in the Lord. I love my Lord Jesus  Christ and God the Father as one. I always receive miracles. I am healed with my past sickness through my strong faith in God. God is truly awesome. He loves all His children on earth, but so many of these children sinners and violators of His commandments.If all humans feel love towards humanity and our creator, there will be total progress, peace and happiness in this world. When shall bad people go back to God  repent and renew themselves to have an everlasting life.
Viewing 8 posts - 1 through 8 (of 8 total)
You must be logged in to reply to this topic.