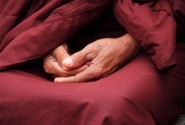 Does Your Faith Help You?
| | |
| --- | --- |
| Author | Posts |
| | God is my true friend, father , provider, protector, savior and Lord. I love God so much. He gives me miracles.He gives me a better life and education. He protects me always and my entire family. Without God, I am nothing in this world. Amen to my happiness with the Lord and my loves. |
| | My faith has given me strength through many things. Wheter it be in my countrie service experiences or in the trails of daily life. Although i fail my Lord every day i strive to be better and his blessings never stop. Sadly neither do the attacks of the enemy. I use the scripture James 4:7 constantly. The struggles of everything in our life will over whelm us,in my opinion, if we do not keep our eyes on the father. |
You must be logged in to reply to this topic.