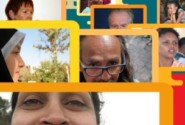 Herbal Essences Shampoo and Conditioner
Author
Posts

I was given the privilege to try Herbal Essences shampoo and conditioner for free thanks to BzzAgent. They only ask that I share my honest opinion about the product. That seems like a fair thing to do right?

Not only did I get the set free but I also got some hair ties that was included. These will come in handy on the days that I need to put my hair up.

The shampoo and conditioner smell like citrus. I love the smell of citrus in my hair. The shampoo leaves me hair feeling fuller. Like it has more volume in it. I love how the conditioner doesn't leave my hair feeling all tangled up like most conditioners do.
Viewing 1 post (of 1 total)
You must be logged in to reply to this topic.