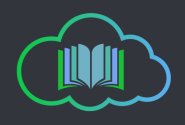 About LiteracyBase
Let's Discuss About LiteracyBase.com, It has been found that people who are new to literacyBase are posting questions like where to start, What to do or they are confused. They want to know, how this site works? So, Ask anything you want to ask about literacybase. Our experience users will help you for getting started.
What are the activities you have done today in LiteracyBase?
Author
Posts

Let's share what activities we have done for today here in LiteracyBase. Have you made a blog post today? Have you participated in the forum? Were you able to get new referrals today? Have you added new friends? These are some of the activities that you have possibly done. Feel free to share.

We can post daily in this forum topic.

I am a new bie here, i try to post new blogs, and my passion is cricket, so i love to post about cricket as I love cricket so very much.

@happsingh Yes, I've noticed that. You have posted a lot of blogs about Cricket. I'm also a newbie here. Today, I did not make any blog post, my activities were more on the forum. I've started new topics and responding to existing ones. I have also joined several groups.

I read members' blogs here, joined the forum. I was just disappointed when I could not publish my blog about exercise and diet plan which helps reverse diabetes. It consisted of 591 words, yet everytime I click "publish" it says the article was so short!

I do not know. I just wrote about my personal experience. It"s my own story. Anyway, I sent a message to @support, and am still waiting for their reply.

yeah right. Actually I am on forum from tomorrow only and still trying to learn this great website.

Have you got paid for February?

HARPREET SINGH ,Nice to see you here participating in form discussions. About a pay, it is still early yet even in Mylot payments not yet sent to pay pal. It might be tomorrow. Let us hope here also tomorrow so we will all be inspired.

I've been wondering the same things .what activities has everyone been doing and what makes the most?

These are the activities that we can do to earn here in LiteracyBase.

Among the list, number two or Creating blog post often gives the most amount of earning for a member. It is the fastest way to earn money, though it can be difficult for many as creating article is not as easy especially for non-native English speakers, that's why most members are using the the slower pace which is participating in forum discussions and doing other activities on the list.

Today, the activities I have done so far were commenting on several forum discussions, also started a new topic. I also got my bonus 1 cent for logging in today. I am about to change my wall post to get additional .01 cent.  And hopefully, later I will be able to start a new blog post.

Well, I have only been commenting on blog posts and forums. I haven't been able to write a blogpost for now, still thinking very hard for an interesting topic. I'm also wondering at what point in time do you earn? The amount on the right should be in cents for me right now, it sure seems like a long way to make a dollar.

I haven't posted any blog yet, for now i am just commenting on forums. Then ill think of a blog to write and write a couple of them.
Viewing 11 posts - 1 through 11 (of 11 total)
You must be logged in to reply to this topic.