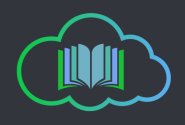 About LiteracyBase
Let's Discuss About LiteracyBase.com, It has been found that people who are new to literacyBase are posting questions like where to start, What to do or they are confused. They want to know, how this site works? So, Ask anything you want to ask about literacybase. Our experience users will help you for getting started.
Thanks LB Support for Your Help
Author
Posts

I wish to thank the Literacybase.com Support for having my blog entitled :Diet and Exercise Help Reverse Diabetes."

It was finally published after I sent a message to @support when I failed to have it published because it always say that the article was too short though it was beyond the minimum 300 words requirement. I think it was 569 words.

Maybe there was a glitch that time when I was trying to post it. Thanks it is now in my dashboard, and the Support used beautiful photos that made the post more attractive.

You are always welcome. We always expect our users to post attractive feature picture with your blog post to make it more influential. This will help others to share on their social profiles and attract more users.

Don't forget to share on social media.

Thanks- Support

T Thanks Support for you are all the time addressing our needs of help. More Power to Literacy Base.

@acelawrites That's nice to know! It will be so disappointing if a blog post where you rendered a lot of effort and thinking will not be published. I'm happy for you that your blog post has been finally published. Thank you LB Support.

Thanks bluelion. Now I know LB Support is ready to help members with their issues in writing here in LB. It's great and encouraging.

How much time does the support take to respond back. I made my query about 2 days back but still I have not received any reply?

My doubt was regarding my payment. I requested a payout on 2nd of this month so when will I get paid. Will it be this month or the next?

Can anyone else help me?

It was about three days, if I am not mistaken. Maybe they are still going over your
posts? I am a newbie here and I do not have an experience yet regarding requesting for payment.

I hope your issue would be resolved soon.
Viewing 7 posts - 1 through 7 (of 7 total)
You must be logged in to reply to this topic.