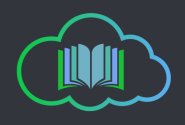 About LiteracyBase
Let's Discuss About LiteracyBase.com, It has been found that people who are new to literacyBase are posting questions like where to start, What to do or they are confused. They want to know, how this site works? So, Ask anything you want to ask about literacybase. Our experience users will help you for getting started.
Somebody is Copying Photo to Photo: Did You Notice This?
| | |
| --- | --- |
| Author | Posts |
| | This is to inform you, my friends, that I also experienced the same few months ago somebody stole my personal photos shot in Cornwall park, Auckland, New Zealand, the said photo theft was removed from here. That kind is an impostor that only like to spread his virus here. |
You must be logged in to reply to this topic.