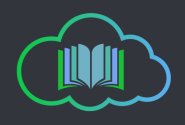 About LiteracyBase
Let's Discuss About LiteracyBase.com, It has been found that people who are new to literacyBase are posting questions like where to start, What to do or they are confused. They want to know, how this site works? So, Ask anything you want to ask about literacybase. Our experience users will help you for getting started.
Should LB Admins hire Moderators ?
Author
Posts

As the members are growing @ LB day by day, the content they are posting is also growing exponentially. Content is king in this era to attract good revenue from the ads for the website.

Admins become so busy to review the content from time to time and looks like there is lot of pending work piled up for them to act on..

How about identifying active members of the LB and talk to them for their interest and hire them as  Moderators.  Admin can train the Moderators what exactly they have to do, How to review the content and activity of  members from time to time and provide additional incentives for their work on monthly basis.

Earlier I worked with other Indian website as an Moderator for some time. Thereafter I got busy with my career and informed Admin the same thing, They gave the Moderator opportunity to other members.

This will surely work very well for survival for longer run and can keep the website with fresh and genuine content all the time…

Friends, What do you say about it ?

@Kumar, Literacy Base has their own site moderators. Their moderators are invisible only they know and one will know during the redemption period for whoever is moderated with grounds against the site cannot receive a single pay.This time, the site has monitoring plagiarized contents the plagium, but I wonder why others could still successfully submitted a plagiarized blog like the blog of @shavkat that was plagiarized by @shady45 despite the site has a plagium detector. I think the one doing this cheating act is an expert. This kind might use to this cheating activity.The best solution is to immediately revamp the blog by plagium blocking every entry that bears plagiarized contents.

That is true as this site is growing, bad elements also come and go leaving behind grudges of the victims.It is not only contents stolen here, but also pictures. The same blogger @shavkat his personal photos despite his name is shown in his photos, still, the hacker whose name he declared @Abilo successfully stole those photos of our friend @shavkat. I do not know the personalities and nationalities of these persons.Let us just wait and see.
Viewing 2 posts - 1 through 2 (of 2 total)
You must be logged in to reply to this topic.