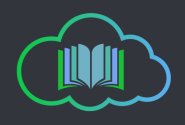 About LiteracyBase
Let's Discuss About LiteracyBase.com, It has been found that people who are new to literacyBase are posting questions like where to start, What to do or they are confused. They want to know, how this site works? So, Ask anything you want to ask about literacybase. Our experience users will help you for getting started.
Red Flag: Photo Stealer: Abllo, Chucks and Zasa!!!
Author
Posts

OMG! Are you really insensitive, guys? I can play with your wicked minds. Don't push me!!! I am just concealing this feeling for quite some time now. All of you should know that your reputation is totally disgusting. All your souls are totally rotten while still alive.

 

Maybe they are thinking that since it's in the media library they can freely use it. Though if there is a label on it for @acelawrites ' name, then obviously they shouldn't use it.

Actually, some of my pictures that I posted for my posts here were also used by two of the members here. But I cannot complain because it is there in the media library and has no label of my name.

From then on, I label it with my username.
Viewing 2 posts - 1 through 2 (of 2 total)
You must be logged in to reply to this topic.