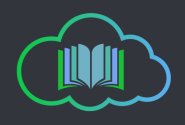 About LiteracyBase
Let's Discuss About LiteracyBase.com, It has been found that people who are new to literacyBase are posting questions like where to start, What to do or they are confused. They want to know, how this site works? So, Ask anything you want to ask about literacybase. Our experience users will help you for getting started.
Red Alert: Plagiarist in LB Again!?What?
Author
Posts

This is a surprising situation.lol No one cares now. "Are we immune to plagiarism?"

@Shavkat, mention their names here to give them lessons. Don't hesitate to mention the names for they never hesitate to hack your blogs and personal photos.

What a shame of these hackers.

@lovern I think the @support is too busy to handle the issue. I had noticed that these plagiarists are not stopping and continued to do their unhealthy behavior on the site.

I am sorry, guys! I need to drop your names:

1. Abllo : Why did you use my original photo?

2. Shady45: Why did you copy my blog's content?

I think it is expected now here. Lot of people who don't want to work hard are going to come and ruin it for others. That is not all, in fact they are going to plagiarize within same site. I mean if they do it from other site we can understand. But these ones are so lazy that they do it from same site. And that is what going to make many of us worry about plagiarism too.

@mahesh, you are absolutely right. Many are lazy this time. They like to plagiarize thinking they will succeed. If they will succeed, but the time comes they will be traced and put to shame and be banned from writing other sites. They are writers that do not have skills and abilities in writing. They should not gamble. They better clean their house and plant camote and squash in their yard for sure, there is surely something to eat after few months than wasting time plagiarizing and not paid at all.

Shavkat – They may not be stopping because "they" might be a computer program and computers don't have feelings.  Did you say @support may be too busy to handle this?  I hope they're never too busy because Plagiarism checks and following up on legitimate complaints should always be Number 1 Task on their Daily To Do List.

Also, don't apologize for name dropping.  Did they apologize to you for copying your content?

Good morning!  This makes me mad to read first thing at the beginning of a work week.  Happy Monday anyway!  Hope the rest of your day and week goes well!

This is beyond amazing.  I write an item about the Olympics in Brazil and quote the Newspapers and am slapped down for plagiarism…. but some character copies a whole bloody post and isn't?

Hey!Maybe  there are some 'favourites'here who can do what they want.

Abllo is at it again… plag. an item, stole a photo

@skysnap I think this person doesn't have decency. The copied blog is next to mine in the blog section. I am sure they are doing this on the other writing site. I hope the admin will check on this as soon as possible.

@cmoneyspinner Thank you for the message. I agree that I don't need to apologize. In the first place, I didn't do anything. They owe an apology to me instead.

@kaylar I am sorry to hear that. I really don't know what's going on here. Hopefully, the admin can able to listen to our sentiments.

@kaylar Abllo did it again. He copied my photo with watermark in it. He really loves my photo.

Has anyone seen Admin for the past three days?

Admin isn't doing anything, but be flattered they like your content and want to copy you. 🙂

Too bad they can't be you!

Hopefully admin gets back on to remove the content and ban the users.

@Treathyl FOX, The plagiarists are writers here and also writers in Mylot. They are not a machine, They just like to assault Shavkat. They have to get killed by the owner of Literacy. These people play havoc to the site. I do not know where is @support.I think the site admin are busy computing salaries of writers here.

Why copy then if they're aware of the rules. That makes no sense?
You must be logged in to reply to this topic.