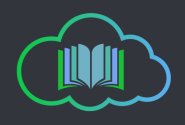 About LiteracyBase
Let's Discuss About LiteracyBase.com, It has been found that people who are new to literacyBase are posting questions like where to start, What to do or they are confused. They want to know, how this site works? So, Ask anything you want to ask about literacybase. Our experience users will help you for getting started.
Received payment a sixth time from LiteracyBase
Author
Posts

Congrats for the Payment. I want to know if there is someone who had been paid in March because I plan to reach 10 dollars for this month. I really want to know if the site is still paying. There are lots of us that are visiting the site this month. Some of us are being observant and testing the waters again. We are happy that the site has an automatic approval now. It makes it easier to write and post.

Congratulations. And I wonder how much time it took you to reach that amount. Also when is the right time to ask for payment. Considering we get paid on 10th of each month. So is it a good time to issue payment before last week of the month. I am guessing that is a good time to reach. I am not sure yet because I am yet to reach payout. I am guessing it'd be last week for me to reach payment that I have in mind.

I like to read posts about payments, but is it allowed here? In other sites they ban it, I don't know. But it encourages more members to sign up and write here when they are assured that there will be renumeration for their time and effort.

I have received my 5th payment from Literacybase awhile ago. Incidentally it was my lowest payment from this site because I worked for less than 3 days only in the month of February so $10 is not a bad amount although I had tp post close to 40 articles for the same besides I had a small balance in my account. I hope many others also got their payment in this month.

I don't know why but i haven't yet received the payment for what i redeemed in February.

@HARPREET SINGH I think you gotta contact support as everyone gets payment on the same time or maybe I am in a country which is in a time zone 5-6 hours in advance compared to your's. So wait for a while.

Yeah i have already messaged support and waiting for their response.

It is nice to know about your payment, specially for a newbie like me. It is a reassurance that this site really pays. Hope I can have one too at this month's end if I can reach the minimum payout.

I stayed away from this site for a while but I know this site pays.  I am back now and hope to reach payment by the end of this mont.

To everyone here.  Do post and from my experience I can tell you all they pay.
You must be logged in to reply to this topic.