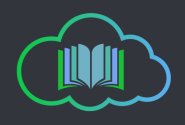 About LiteracyBase
Let's Discuss About LiteracyBase.com, It has been found that people who are new to literacyBase are posting questions like where to start, What to do or they are confused. They want to know, how this site works? So, Ask anything you want to ask about literacybase. Our experience users will help you for getting started.
Received payment a sixth time from LiteracyBase
Author
Posts

I just got a message informing me about payment from LiteracyBase.  This is my sixth payment. Here is the proof.  

This topic was modified 6 months, 2 weeks ago by bestwriter.

Great to know about that. And congratulations.

Updating about your earnings will encourage every member to trust the site. It will reflect how loyal is literacybase to their members.

That is the purpose why we post print screen proof of payment. It encourages others to be more active.

Congrats to you. I hope to receive mine too this month

@peachpurple I have not been posting here since many days. I do not see so many of our old memberes here, sadly

Wow six payments thats trully an achievement. Seems like you have been here for quite some time. I wonder qhen did you firt join this site. I hope you don't mind my asking because for me to get to that poibt i wonder how many years i would be here to attain that kind of money. But anyway congratulations to you. It is a good way of encouraging some of us yo keep going even though the journey is long there is always light at the end of the tunnel

I have been here since May but this month and the last have not been active here.

I suppose that is in a month's time?

Great to hear! Keep it up. 🙂

Very nice, i am coming as well LOL.

Please share, how to redeem the earnings and on which date we need to request for payment

Good to hear let us know how it works!

I joined here in May of 2015 and yes they pay once every month.  If you want you can accumulate without redeeming.

I joined here in May of last year.  Was quite active but of late have been a bit slack. Must catch up

Wonderful!

Is there a certain date you have to request payment by to be paid? I have joined awhile ago, but recently came back yesterday.

I am not anywhere near redeeming but when I go take a look at HOW IT WORK > REDEEM > I see this error:

[UAS_loggedin hint="For Registered Users Only" ex=""]
This content can only be seen by logged in users.
[/UAS_loggedin]

To: Test1 Amount

Transfer

Is that how the screen is supposed to look for that? Or will it look differently once I have $10 minimum.

Thank you in advance. 🙂

That is seen by everyone. You can fill in the data only if you have 10 dollars or more.  You can redeem any time but you will receive payment on the 10th or thereafter of the following month.
You must be logged in to reply to this topic.