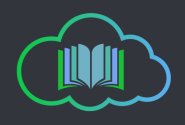 About LiteracyBase
Let's Discuss About LiteracyBase.com, It has been found that people who are new to literacyBase are posting questions like where to start, What to do or they are confused. They want to know, how this site works? So, Ask anything you want to ask about literacybase. Our experience users will help you for getting started.
NO Approval of BLOGS: Did You Notice It?
Author
Posts

@lovern I also not into plagiarism, my friend. I hope the moderator will be able to develop in detecting plagiarism. So far, I haven't tried to be disapproved in LB.I hope it will not happen to me.

It did notice the same. Some holidays may cause a delay in this connection. So I am not worried at all. I hope that is usual at weekends.

@shavkat, It is wrong to plagiarized, but there was a blog I submitted and they detected it as already submitted in Blogjob, in fact, they posted what I submitted in BJ hehehehe. Maybe they were thinking that I will receive double pay. That made felt bad for they charged anyone plagiarizing an article though the person they charged is the owner of the article or blog. They are funny. That  should be  removed right away and no more talk than to comment a post plagiarized, why not say post you owned already submitted in other site, plus Blogjob shut down, so they should not charged the writer as plagiarizing an article he/ she owned.

That is one reason why I no longer like to write blogs. I am not anymore inspired. I wished to encounter a site like Bubblews and Blogjob and my previous site Applewood Consultancy for the pay is very attractive.

@lovern I am sorry to hear that. I hope you can still have the motivation of writing certain topics. I also cannot consume all my time doing some compositions. The payment cannot compensate the basic needs. It is really for fun and meeting people like you.

@shavkat, Hi friend? Thank you for encouraging me, but this time, I am not yet in the mood to write blogs. I just want to discuss here in forum. Next week, I might post blogs here. I plan to write advance blogs. I just save them so when time comes I am ready to post, I will post and submit. I hope  I won't get the frustration. You see , there is a writer here that submits very long blogs, I doubt if his posts are not plagiarized considering his writings under discussions which are full of grammatical errors, hehehe. I hoe you have noticed this person, very  vocal and straightforward, but his works in forum discussion, do not guarantee that he could write well. But, in his blogs, all longer and all approved. I do not think that all he submitted were his original works.

What can you say about this? Have you also noticed this person? Someone also shared his observations to this writer.This writer is also boasting about his many affiliations. He has many sites to write to day by day. It is okay, what is not okay is his discussions which are sometimes out of the topic hehehehehe.He seems just wants to compensate if write and write though not anymore from the standard or out of topic.

I hope you noticed this person.Well, his works are published, so be it.LOL.
You must be logged in to reply to this topic.