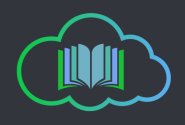 About LiteracyBase
Let's Discuss About LiteracyBase.com, It has been found that people who are new to literacyBase are posting questions like where to start, What to do or they are confused. They want to know, how this site works? So, Ask anything you want to ask about literacybase. Our experience users will help you for getting started.
NO Approval of BLOGS: Did You Notice It?
Author
Posts

It has been more than 24 hours that there are no new blogs approved. Are there any new changes in regards to approval of the write ups in LB? I am just wondering. I hope the site can sustain the timeline of approving the composition of the members here. What do you think, guys?

It has been more than 48 hours for me… not since Wednesday.  I've got 4 sitting and sitting and waiting…

Thanksgiving day is on 24th nov, Black friday is on 25th Nov, both dates are observed holidays is the USA, so I guessed there won't be any working days for LB team until Monday.

I really haven't paid it any attention on how often articles are approved or not. Admins are human after all and need time to review and read over them. They also need to spend time with their families and loved ones also. So we should be patient when waiting for these things. Sometimes they can be overwhelmed by many articles and can't get to every single article in one day.

I too have noticed it. I have so many of my blogs pending for approval. I do not feel writing more but I have to if I have to reach payout by the end of this month. I will continue to write but half heartedly.  I have sent a message to @support about this.

After alerting support I am glad to inform you that my blogs have just been approved. Off I go to write more   😀

@kaylar It's good news, my friend. They had approved some of the blogs today. I feel so glad that they heard it.

@peachpurple I do agree on that. I was thinking that a couple of times lately. The good thing, they were able to approved today.

@evilelf I guess I am a bit inconsiderate. I always stick by the book about the rules. If we can only have some notification that admin will not be able to work in particular holiday.

@bestwriter I had also noticed it, my friend. Thank you LB admin for a quick action!:-)

I have written four posts two days before to day all are approved and now all are on line but I could not understand the cause of approving late the post and like you I am also disturb why our posts are approved late while I write creative article and have written more than one hundred articles on LB and more than one hundred topics.

May be are being made some changes for the betterment of the blog is my guess but the reality is known to the support.

@jhsayyar I also felt a little bit alarming. I hope things will be fine now. I had seen some new blogs and hopefully, there will be no delay of approval from LB admin.

Hey guys,

Everyone must wait patiently for there might be some valid reasons why your blogs are under approval. I never had written a blog for 2 months now, so disappointing to wait patiently.I just share some discussions here in forum. I also write discussions so others will know and comment as one source to earn. I might write many blogs after next week. I am still organizing my classes. I cannot concentrate much if  having unsettled works here in school.

I am wishing everyone a happy Sunday. Maybe many of you here candidates for redemption. Good luck to all of s. May we all be happy and in good health all the time.

@lovern That's the reason why I haven't seen some blogs of yours. Why don't you try it again to make some compositions and the LB admin would be able to approve it.

In the first place we are so much concerned of the blogs we have submitted and others are also wanting their blogs be approved and get alive. Let's remember that we are so many of us submitting blogs everyday. That is only my presumption for we have not seen any indication for that matter. Anyway, LB is prioritizing those who haven't submitted yet. They have been given time for their blogs to be approved.

We couldn't monopolize submission of blogs by our own blogs. Let's be fair for those who are submitting their one or two blogs for example rather by those who have a bulk of blogs to submit. It is their prerogative what to approve, how many and when. Let's respect it. Actually for those who have already submitted a lot blogs are already in advantage to those who are submitting a piece or a handful of blogs. Let's not assume that since we have submitted our blogs they should be approved right away. Let's wait. Let's be patient. Let's give others the chance for their blogs to be "alive".

@nakitakona13 As I had mentioned earlier, I am a person by the book. I think there is nothing wrong to ask something about this concern. I do understand that there are so many blogs submitted and waiting for approval. I am aware of that but for two days that there is no  single blog being approved. That makes me created this topic. I am not also being bold on this.

@shavkat , It is so disappointing actually, you see there are many approved by the moderators but seemed plagiarized work. I don't think so that one is crazy enough to write a very, very long blog. I hope you notice it.Why I say so because when this person discusses in forum, I notice his comments or discussions full of grammatical errors, that doubted me as to the authenticity of that person's blog, yet approved.

I might write blogs after next week, I have so many concerns this time. I hope I can. By the way, if our blog here is disapproved, I noticed that they removed it, so better save the article before sending for when not approved works just disappeared.

@shavkat I have nothing personal here. This is only a general reaction on what should everyone must expect. I mentioned earlier that it's up for the admin on what is his or their preference in approval a pending blogs. We are here to whatever we may have in mind and in so doing we gain credits for every post, reaction or comment we may have.

In my case, I have reacted as I said in a general point of view. It is a hit-and-miss stand for LB is not making it known why some of the pending blogs weren't acted as what its point in FAQs section as to the approval of submitted blog. It says that there that blogs should be acted within 24 hours. Aren't they?

In fact, you are entitled to whatever you want to express here. You are right there is nothing wrong with your query on "no approval of blogs". Sooner or later we would be clarified for this when the @admin or @support would react and would make their statement public as what they did before they gave the point of clarification to doubts raised by the members.
You must be logged in to reply to this topic.