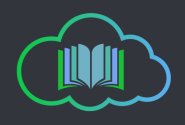 About LiteracyBase
Let's Discuss About LiteracyBase.com, It has been found that people who are new to literacyBase are posting questions like where to start, What to do or they are confused. They want to know, how this site works? So, Ask anything you want to ask about literacybase. Our experience users will help you for getting started.
Log Out Then Log Back In To Get Free 1 Cent
Author
Posts

One of the many ways to earn money here is to log in daily. It will give us 1 cent for doing that. I am not really sure if the one cent is automatically crediting to our available balance but in my case, I always have to log out and log back in to get it. Please share your experience regarding this.

I always make sure that I'm getting the bonus 1 cent daily because it's an additional earning, it can be equivalent to one forum post that has a decent length. So I suggest that you also get it daily.

It's good that LB has this bonus feature, which you cannot see on other writing sites.
Viewing 1 post (of 1 total)
You must be logged in to reply to this topic.