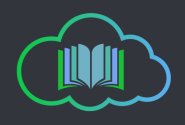 About LiteracyBase
Let's Discuss About LiteracyBase.com, It has been found that people who are new to literacyBase are posting questions like where to start, What to do or they are confused. They want to know, how this site works? So, Ask anything you want to ask about literacybase. Our experience users will help you for getting started.
I submitted 1 blog 5 or 6 hrs ago and the admin approved it just now
Author
Posts

I Remembered one post of ma'am Cely about the message from support saying they will look into immediate approval of blogs, and whoa!!!  I was surprised, before, if we post our blog, we'll have to wait for 24 hrs or more, but not now.

I submitted 1 blog 5 or 6 hrs ago and the admin approved it just now.  I don't know if it was me who is late about the improvement of the blog approval. I will try to submit another one later. 🙂

Wow am happy for you, this is some wonderful news for everyone indeed. I had to stop writing blogs for sometime, but i will try it out ahain and see how it all goes. But this will definitely get people back yo writing much more knowing that they dont have to wait for close to one day to have their blogs approved. that really demotivated people but now things are all good thanks for sharing this great news. Enjoy your writing.

I Must admit that admin is getting faster here but i am getting slower

@peachpurple, why did you say so that you are getting slower here? Or maybe you're just busy? And yes, I observed that too. You're not updating here often.

Recently, I focused on writing articles, which makes me no appearance here in the forum section. I was so inspired doing more articles while at work. Hehe, I'm so thankful my mom is not so strict on me.

@Nemzie Bayawa, You have to know that there is a blogger here that wrote the admin citing facts about plagiarized contents of the blogs. That might be the reason why it took your blog to be approved late . In case many will continue writing plagiarized writings, the approval might go back to zero. I hope that those who copied articles not theirs must stop it for we will be pitiful if the site will shut down. That is one reason or ground for a site to shut down because of plagiarized blogs.

I hope that those original writers , caliber and brilliant come back here and show support to this site by writing superb blogs worth to approve. Congrats fro having a blog approved. 

Ma'am Cely, my blogs are being approved as soon as I submitted them. Its just so happen that I cannot submit them daily because of our unstable internet. So, what I am doing is to write articles and submit them at a time.

@Nemzie Bayawa, What I mean is there is someone complaining to admin, it might be that the admin will go back to the previous to have delayed approval because they want to recheck our Just relax,works.Actually, there were 4already dismissed here because of that case and plus spamming the site. Let us hope that it won't go back to the previous approval for I might not anymore write here.

Just relax, I think that guy is just a visitor here.But I saw his blog , and I supposed to read, but it disappeared. It is not your blog , I mean, others as far as the observation f that blogger is concerned.I am in school, I bring with me my lap top.Bye for now, I will go back to class.Take care.

Yes, it is good if the admin will recheck every article we submit to make sure its accuracy and relevance.

That is the disadvantage of publishing our articles without checking it first. Some will take advantage on it. But that was our request, to have our articles being approved quickly.

@Nemzie Bayawa, That is true, you know what I opened a blog but it appears there not found maybe it was deleted by the moderator, it might be plagiarized Better that way  if not little by little this site might collapse due to frauds. That was what happened to many sites that are on closure, the main reason is many spammy and plagiarized articles.

I have a recruit this day. I am so happy for it gives me big points. She is my friend in the other site. She volunteered to join, at least.When she comments in your post, please reply and accept her request for friendship, her name is Dina from Manila.She is a private employee with Medical doctor daughter. Like me, she likes to write. I wish she will stay here for so long.

Take care.

Yeah sure, I haven't seen some post of her yet, but surely I will entertain her comments.

I also recommended my brother but he lacks time so he quit. Hopefully, your friend will  make it here in LT.

I had just submitted 4 posts and were approved immediately! So happy!

Yes, that is the new style.

My posts gets approved for submission in a few minutes. ):

Yes, it is. Every post submitted are being approved easily. But then, there are some who abused it. According to what I have read, some are banned due to inaccurate posts.

Hope to read more of your post ma'am Dina. 🙂

Oh is that so? Abused in what way? I can post 3-4 in a day only . It's frustrating though that it barely gets responses. At this aspect , is where my other writing site has a big edge and makes me enjoy there so much.
I hope my posts can get responses also.
You must be logged in to reply to this topic.