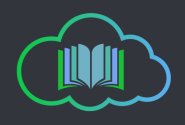 About LiteracyBase
Let's Discuss About LiteracyBase.com, It has been found that people who are new to literacyBase are posting questions like where to start, What to do or they are confused. They want to know, how this site works? So, Ask anything you want to ask about literacybase. Our experience users will help you for getting started.
I redeemed a sixth time
Author
Posts

I just clicked that transfer button for the sixth time and I know anytime after the 10th of December I will get my payment.

LiteracyBase has kept its promise and I find this a fun place to write and interact. .

This topic was modified 6 months, 4 weeks ago by bestwriter.

Congrats to us my dear for having reached the threshold. I am so glad despite having active job in the day and having only few hours to spend here every evening, I was able to reach the pay. I also applied redemption this day.Tough it is not big , but that is the worth of my action done here.

I plan to reach higher next month.I will have a very long Christmas vacation, so there is no  reason why I cannot make my income better. I do not have other sites that I am giving so much interest to write. Here, we can immediately see the flow of our income. There is a site that I joined, but the pay is so very small, and consider my activities if spend hours, time wasting. Here, if we spend much time, the more that our income increase, that is why, I had set goals what to do for the improvement of my business here at LB.

Our friends are no longer here, where are they now? maybe they are so active in radaba.

Good for you. Keep being active.

I don't know whether I could redeem today.

My earning is at $9.33 now, wonder whether I could redeem tomorrow or not or just wait until end of december…

good news, 3 of my posts, just published, reached $10.006

Now I had just hit the redeem button too.

Hope to receive my money next month

thanks Literacybase

Nice to hear that. Hope many more will be able to redeem their hard work.
Viewing 6 posts - 1 through 6 (of 6 total)
You must be logged in to reply to this topic.