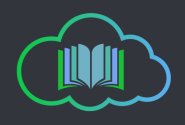 About LiteracyBase
Let's Discuss About LiteracyBase.com, It has been found that people who are new to literacyBase are posting questions like where to start, What to do or they are confused. They want to know, how this site works? So, Ask anything you want to ask about literacybase. Our experience users will help you for getting started.
Goodnews: Message from @Support
Author
Posts

@Treathyl FOX, There is strong camaraderie built by everyone in this site that inspires us too, We need people to interact us. Joining here does a lot of fun for we are free to write anything under the sun as long as writings are ours and not spammy. In case, there is invitation for you to moderate, grab it.But first, you have to know how much will you receive and the chance that you could still join in the writing spree here.

For me,I am so happy here at Literacy Base.There are so many groups created and I only choose which group title I choose to write discussions. Sometimes, I used my own created groups to boost my creation, plus every group created, the name or tile itself guarantees we are on the right tract to foster our ideas and feelings.

Let us just be happy my dear in everything we do here.Take care.

@kaylar, wow, too fast man hehehe, I truly appreciate. I am going to copy and save this referral link. I hope I will like the site and its platform. I will check the site Saturday afternoon after my class. I have Sat class at 3 hours each, huh huh, so tiresome blah , blah, well anyway, I just administer prelim exam on Sat. I gonna bring my lap top and our university is a wi fi zone, so free use anytime. I hope there is something amazing on that site,lol.

Thanks and take care.

When you want to write something topical, something you want out there now, you can use that site.   Your work is immediately published (just after you finish networking).

As I often get inspired by a headline I need that outlet as the slow moderation here will only cut down on my views.

For example, when Merkel banned the burqa I was able to get an article out within a short time after her speech. It was published and began getting hits.  Had I put it here it might be published 24/48/72 hours after, meaning everyone else who wrote on that topic would get those views.

@lovern It seems you are like an angel whispering the truth behind the existence of ML.I couldn't agree more.I have so many friends there too.However, the earnings are like a snail.As compared to LB, it can have earnings twice the effort in doing activities in ML.For some reason, I still go back there.Since the members are so active there.

Hopefully, I can able to do some write ups on the third week of this month.There are some episodes that I felt bored teaching online.It wasn't the students as the source of ranting lately.The company's policy is randomly changing and I hate it.

@shavkat, Yeah, that is true our earning at ML is as slow as a snail, but friendship bond there is superb.Like you, I cannot leave that site. I already established my business with nice people. I might not be able to redeem this month for my standby earning when the previous is sent to Pay Pal is only $0.674. My payout is also small only $9 , but that amount is a hard earned amount hehehehe. I would try to spend 3 hours at ML during Christmas vacation, plus here, I want to reach higher, but seems impossible because of my active work .

$5 at ML is also hard to reach if we cannot always interact there. I am absent there for almost 4 days. I was not inspired to write there these days, we had three days no water. Our water just came back yesterday.

By the wa, let us hope that we will have a better income this month here at LB. Maybe your Tiny Cent is no longer operating. Take care.

@kaylar, actually, I am so excited now to visit Niume. I hope there is something amazing and awesome in that site. Tomorrow is a Saturday, I have three hours free hours. I already saved your referral link.

That is what I like articles published right away.Sometimes, we also question ourselves as to why our blogs are not immediately approved and published here.My assumption is the only have one moderator, or they are observing first , which is which. Maybe you earn more there at Niume. Thanks and have a good evening from Philippines.

If you look at the various items published there, by myself and others you'll see many interesting articles.   The point is, when I look at my account and see I have 3 items here waiting moderation… well I don't feel like making it four.

@lovern I do think that ML is the most stable site in paying the members so far. I hope LB can sustain its popularity for a long period of time. TinyCent is totally a scam. I had stopped working there and cannot open the site anymore. No matter what happened to my articles out there, it is fine. I still believe in bad karma that strikes with great impact. For some reason, I always think that it takes all the risk to earn something online. I took the risk and anticipate that it will turned to be in good or bad situation.

@lovern. Wow. That's good news my friend. I hope it will push through tho. But I'm simply contented having a site that pays. It's better that way than not being paid at all. Lol. Merry Christmas in advance.

@Rachz, Hi friend? I have missed you. I am glad to see you back very inspired,lol. Try to redeem here end of this month with a minimum payout of $10. You can make it. Just be active here everyday, spend at least 2 hours discussing in form, commenting in forum and writing some blogs.It is so easy to redeem here. Just make it happen friend so that by January 2017, we will all be happy.

Actually, my password here cannot be recalled, yet is is remembered by site and that is the reason why I do not bring my lap top in school, useless. I would seek assistance to my niece expert in tracing in the engine the password. Even my Facebook I keep on changing password because I cannot recall hehehe, but glad Facebook saved it in my lap top and when I am in school, I can do Face booking .The only site having password memorized is Mylot hehehehe. I can truly memorized ML password, that is why I can do mylotting in school.

Take care and have a good time. I wish to meet you in person.

@shavkat, Yes, true, ML is a very stable site.Also it has so numerous caliber writers from different countries.I learned to love them and missed them every now and then. I feel restless if I cannot visit ML. There is wonder and there is also so much fun there. It breaks my heat if cannot drop by at ML. There are times that I am super tired that no single site I visited.

I am always busy everyday because my subjects are scattered unlike before lots of vacant periods to do mylotting,plus our program head seems unhappy this time .We might be affected by her sudden change of attitude, so I cannot anymore do mylotting in the faculty office unlike before .Let us just drop there to share our interactions and some posts so others follow us. Let us not allow negative people kill our dreams.

I am so sleepy this evening but I am here to share some thoughts to you that no matter how busy and tired I am, there is no single minute that I miss to think about you all here and about this  site that inspires me more.

I am also happy this time for so long lost my friend @Rachel is back and will share here her thoughts and feelings.These are the two we have to share here  re: what we feel and what we think best to humanity.

Let us hope that few days from now, there will be seen by everyone on screen changes as promised by @support. Let us just be true to ourselves and make the most that we can do to this site so it would stay for many years with us.

Thank you for reading people on earth.

It seems sound that admin at Literacy Base do consider our problems and try their level best to resolve these issues.

Hope this site remains and we enjoy our stay here. I would like the admin to improve the site with the passage of time.
You must be logged in to reply to this topic.