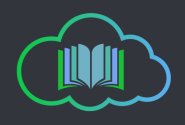 About LiteracyBase
Let's Discuss About LiteracyBase.com, It has been found that people who are new to literacyBase are posting questions like where to start, What to do or they are confused. They want to know, how this site works? So, Ask anything you want to ask about literacybase. Our experience users will help you for getting started.
Anyone wants to take part in fun writing project?
Author
Posts

The fun writing topic is: how to spend a million dollars

You can add in a variation to the title such as:

How to spend a million dollars wisely

how to spend a million dollars in one day

How to spend a million dollars in a week

How to spend a million dollars with nothing to show.

After the blog is published, just post a link here.  Let us make it into a fun writing project, and not a competition.

I think I will have a very happy time thinking about all the things I will do, and I will have a happier time writing about it, and reading all your posts.

@scheng1 That is a really good idea! I remember participating in some challenges in Bubblews, it was fun and it also gave us some topics to write and think about too. Thank you for suggesting such a brilliant idea!

I would like to participate, hopefully there will not be any "deadline" for this, so I will write about this whenever I am available later.

Yes, let's have some fun in writing here!

@kaka135 It is a fun project!  The title is an "seo" title, and is an evergreen title.

I think for this kind of title, we will not run out of writing ideas.

We will always have fresh ideas for spending a million bucks.

I don't have any ideas how to spend million dollars, because I don't have them.

I don't really see the point, and the topic is not interesting to me. Have fun.

@scheng1 I would certainly chose this one  "How to spend million dollars" Do you want me to write a full article or a forum post?

If I were to have 1 million Dollars, I would prefer to invest them rather them throwing and spending.

I prefer to discuss where to wisely put your million Dollars so that they are safe (if they do not grow). No, I am not supposed to discuss stock trading / commodity exchange OR throwing ideally in betting schemes. I suggest starting a profitable venture based on a really innovative idea. We can use those million Dollars as initial seed capital and star working on it in a guided manner.

I dont encourage spending those moneys on daily OR weekly basis as that might be unthought option.

I prefer to give a hint. I will publish a blog tomorrow (with a variation) and publish the link here.

Great idea. It would be fun to read the posts. There can be so many variations and the articles can be funny, informative or written as creative writing essays.

This is a great idea for getting lots of users producing content around a central theme. Definitely a boost for SEO.

I have submitted my post. I'll post the link once it publishes 🙂

Sounds like a challenge to me and I like a good challenge!!   

@scheng1 I never knew this is a SEO friendly title. Yes, I think this title will not get outdated, and it will always be talked about all the time. I will try to drop by once in awhile, and take part of your fun writing projects in future.
It doesn't only help us to write, but also help us to think what we will do. 😀

@thinker Same here! My husband and I actually discussed this, just for fun, and that's what we are planning to do too if we have any extra money. 😀

@ruby3881 You are really quick! Hope with these kinds of fun writing projects, it will help the site to grow well!

@4cryingoutloud Yes, I like to take part in these kinds of fun and interesting challenges too!

@kaka135 A title like "How to spend a million dollars" or "10 Top six-figure jobs that don't require a degree" are SEO-friendly because they are "how to" or "list" titles. Question titles can also be SEO-friendly. The type of content contributes to the fact that search engines like them, as well. It's considered "emotional" because people get excited over things like money.

As for me getting my post written fast, it was just good timing for me! I usually don't get much written for LB.

oh good, finally someone had started to break the ice, a starting point where everyone is getting the fun of writing at Litreacybase

These titles are tempting, maybe I will be a 300 words per post on this title.

Thanks for the brilliant idea, I am sure more posts will be coming in soon.

Best of luck and cheers

This sounds like fun and would be a challenge for me. I am not sure I can think up enough ways to spend a million dollars but I can sure try. LOL  Oh the fun of really having a million dollars to spend or not spend.  Thanks for creating this fun little writing challenge.  I will see how it goes and post my link here if I can come up with something.

Link to my blog post .  I may write a cheeky post about How to Spend A Million Dollars with nothing to show!

Thanks to all who have leave their comments.  I dearly love to read yours.

@sunil Post as a blog, then we can promote the blog post, and link it from this forum.

@thinker Love to read yours.  I think it will be a serious article rather than cheeky one!

@ruby3881 deep-linking is also part of seo method.  I think having a central forum post to link up all related articles will be good for LB.

@morgoodie I am sure once you start writing, you cannot stop until you have spent every single cent of the million dollars.

@ruby3881 So, can I say if I am writing a tutorial or guide, it is better to start with "How to…" instead of "A simple guide to…"? When I read what you wrote, it reminds me that usually when I am searching for something, I always like to start with "how to…".

@scheng1 I need to find out what "deep-linking" means. It sounds good to link up all the related posts, it would be fun for everyone to read up the blog posts as well. 🙂

I just submitted mine as well. I didn't think I would have time to write, but since I took @scheng1's advice – write a post first before participating in the forums, it really helped me to come up with blog posts easier and faster, otherwise I might just stuck in the forum. 😀

I am not sure if I will be able to post my link here tomorrow morning, if my post is published. 🙂

Hope I will be able to join the next fun writing project. Have fun!
You must be logged in to reply to this topic.