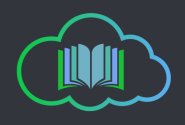 About LiteracyBase
Let's Discuss About LiteracyBase.com, It has been found that people who are new to literacyBase are posting questions like where to start, What to do or they are confused. They want to know, how this site works? So, Ask anything you want to ask about literacybase. Our experience users will help you for getting started.
A Blog Is A Product of Plagiarism: Did You See It?
Author
Posts

I was browsing all the blogs last night. Then, I stumbled upon with this particular blog. It caught my attention because I had seen the title familiar and then, the content was being copied too. I also commented on this blog and claimed that I read it in ML. This morning, I had tried to find the write up in LB and with surprised. The content is similar. Now, I can find the blog here. I am not sure if the is being deleted. I felt bad for some people who cannot play a fair game in earning extra cash in LB. Next time, I will never have a second thought to press the report content button.

Beware to cheater!

Can you please share the blog title that has been copied?

I thought that the support team is very alert when it comes to search blogs how come this one was missed? Anyway i hooe the person who is doing that will be found out and action taken.

It is really not a good practice, and it is prohibited. I hope LB Admin or staff can see that. One specific blog post should only be seen on one site, even you're the author of it. You should at least rephrase all sentences there before posting it, and not just doing copy and paste. It's good that you open this topic and made Admin aware.

@shavkat, at least you have detected it. Do you mean to say that the person who posted it here got that blog from Mylot? Oh, my goodness, why can;t that person write a blog when it is so easy to write a blog.I feel sorry to that cheater.The owner of that post has no knowledge at all his/ her post contents were copied , pitiful.

@support The first paragraph of this write up is being copied in mylot. The authors added more details. Here is the link: http://www.literacybase.com//there-are-people-who-would-love-to-have-your-bad-days/

@sauda I had reported this and press the button of Report Content. I am not sure if they got it.

@bluelion That's what I felt when reading this particular blog. It is not only unfair to me but to the others too.

@lovern I doubled check this morning. The person who posted the blog copied exactly the first paragraph and even the title. I am sorry for this. I had shared the link to support.

I clicked the link you provided, Shavkat, and it has no more content. Maybe the admin had removed it because it will destroy this site for plagiarized content. Thanks for informing LB Support about it.

I can see a person publish a hundred words on ML and then, having more to say, come here and make it a three hundred word discussion.   But it would be different, not cut and pasted.  Some times I'll be on ML and post a few sentences, then a day later get inspired and think;  "I should have written this on LB and made it a real article…"   but that's different.

@acelawrites I am really sorry for this person. I just wanted to play fair and not to take advantage things here.

@kaylar It would be nice if the members in LM come here and share their thoughts. I sometimes go to ML because it is where I started to write and share my inner thoughts. I am grateful that the site was introduced by my dear friend.
Viewing 9 posts - 1 through 9 (of 9 total)
You must be logged in to reply to this topic.