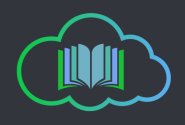 About LiteracyBase
Let's Discuss About LiteracyBase.com, It has been found that people who are new to literacyBase are posting questions like where to start, What to do or they are confused. They want to know, how this site works? So, Ask anything you want to ask about literacybase. Our experience users will help you for getting started.
21st May and still waiting for April payment..
Author
Posts

I do not understand what's wrong, I redeemed on 30th April, and according to the terms of this site it says the payment will be made at the period of 1-15th the other month..

Well it's 21st May and I still didn't receive any payment. I would want an answer by someone from the staff section here.

None is paid until this time.No one knows why for the site owners do not care to talk to us.

honestly, I am very worried about the writers here. We are working hard and diligently.

Surely there must be some reasons why the admin and support aren't responding to our pleas

Come what may….It is highly irresponsible on the part of the management to stay mute and dont give even a single reply.

Hello all. Do let us know if you receive your payment, as and when that happens.

cheers!

@krds12 , None is paid here for the April redemption. It is believed that few days from now the site willshut down and we cannot any more open this.We might ony see on screen Error 404 This happens because the site has many cheaters submitting plagiarized content. The site better closed.

I don't think so this site would close as for now. Maybe they are trying to do something as you can see, we can't delete the articles now.

Let us give the team until the end of this month and see how it goes.

This give me a feeling that 2nd Blogjob is coming…

Many people here are working hard to earn their own bucks.  Wish the site will not turn down so quickly…

@peachpurple, That is nice if Blogjob resurrects and this site also shows up.Let us just wait and see until end of this month expires. How nice if Literacy base continues to operate and pay people to be happy again sharing and posting our blogs.

@Kumar and @kaylar, yes, me too not paid. I messaged support but got no answer. I will not message support again. Maybe they ran away leaving their responsibilities here. Yes true, we are working hard writing blogs, but not heard of our woes.Let the scar remains the proof of our broken dreams.

I actually wanted to make my second redemption in end of March, but I think I clicked the redeem button on 1 April (server time).  I never thought I would only receive one payment from LB, and that's it.

I do hope the team will be able to get any issues solved, and pay us later since they seem to be very serious in the business.

@Lee Ka, Let us hope there is hope, so far none is paid. I am not paid from my laborious blogging. I entrust everything to my dear Lord.

The site will be three years old in fifty days.  I assume it will cease to exist then.  If you check Scamadviser you'll see…

@kaylar, I thought this site is just one year old. How I wished I been here the time it started to operate. How I like to know the beginners here so they can give us dead about the flow of this site the first time it operates if they never had problems with payment.If it is true that this site is for sale, we should have been informed like Niue management, they are kind enough to tell the people that they cannot anymore pay the writers so they have to shut down and bade goodbye, but Literacy management never cares us all. They should be man enough to announce here about the site's fate.

If the hearsay is true that this site is for sale, they should have informed us so we will know if the new owners would want us to stay and connect to the new owners' policy, so sad, no single word is heard.

How we wish before the site sell this site, they will pay us for fairness and for God's sake. God sees them and they will answer God's wrath when they die.Of all the sites that shut down only My kite and Literacy Base that never announced their closures.

Yes, there is no message for the LB site if they would shut down or not, but remember action speaks more than words. They showed a negative action by not paying us here, therefore, that drives us to believe that this site no longer operates and they just leave this open to serve the screen like a decoration, LOL.
You must be logged in to reply to this topic.