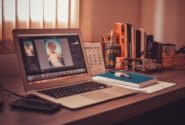 A Work at Home/Freelan...
All most all of us here are freelancers or others like to call it work at home person/people. This group aims to gather all freelancers/work at home person to talk or share their experiences regarding their stories on how they begin their online journey, what struggles and difficulties they had experienced along the way, who and where they met their mentors or online friends that help them succeed in this journey, the wisdom they learned, the scams they fall into, their successes, the biggest earnings they ever received online, how they balance their online journey and family life, how frequently they go out in the real world and socialized, where did their online income goes (Did they spend all of it to their own, to their families needs, have they set aside some money for savings, emergency funds, and investment. Have they purchased health insurance? Did they pay things like their SSS, PhilHealth, and Pag-IBIG or the equivalent in their countries.), what better online opportunities out there, etc. Sharing our experiences might help and inspire other people especially the newbies to pursue and work hard on their online goals.
Why did You Choose to Work Online?
Author
Posts

There are many people today who are interested in working from home as a freelancer than it did before. So I am too curious to know why did you choose to work online, what do you see are the advantages of working online or who introduces you to work online. I choose to work online simply because I am an aspiring author and a blogger who wants to help, touch and transform billions of people around the world in the biggest way possible. Working online is the fastest and the only way I know to reach many people from all over the world.

@Roseallie Valdivia I choose to work at home because it is not easy for me to get out of the house and I have some problems that make me unable to have a job, so I work at home online in a way to make a few extra dollars. I, too, am an aspiring author. I am working on a book about my problems and how I deal with them and hopefully be able to end the book with suggestions to those out there seeking guidance as I am. I hope to make a difference in somebody's life one day with the book I am writing

I would really love to read your book one day. I hope whatever your problems are, may you find effective solutions to handle it.

How many chapters you've got in your book so far and how many chapters would your book be?
Viewing 3 posts - 1 through 3 (of 3 total)
You must be logged in to reply to this topic.